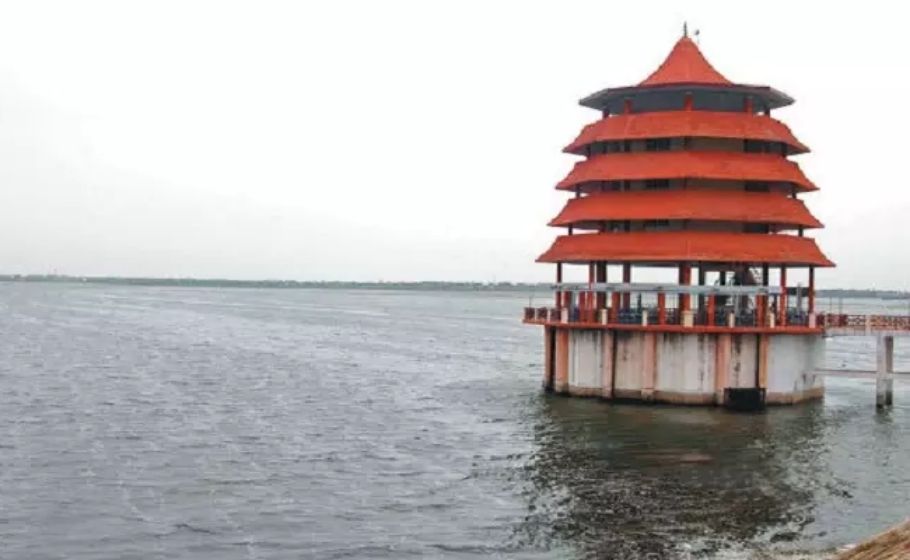 In a bid to allay fears over the Chembarambakkam lake touching its storage level of over 2,700 mc ft, the Chennai Corporation has said there's no reason for alarm and that water will be released slowly if it continues raining in the coastal city.
The Chennai Metropolitan Water Supply and Sewerage Board too has tried to allay fears of the Chennaiites who remember the havoc that 2015 witnessed due to heavy flooding that was allegedly caused by uncontrolled release of water from the reservoir.
The Chembarambakkam lake is currently filled till 80% of its capacity and besides, all other main reservoirs in Chennai – Poondi, Cholavaram, and Redhills – are also witnessing higher water levels than those of the previous year. While Poondi is at 1,446 mc ft, Cholavaram is at 155 mc ft. Redhills recorded 2,403 mc ft while Chembarambakkam is at 2,889 mc ft.
Dam safety officials, after surveying Chembarambakkam lake on Tuesday, said things are under control. Dam Safety Directorate's Chief Engineer (operations and maintenance) S Asokan said a decision on opening the reservoir will be taken later and that now there's no reason to be afraid, according to a report by The News Minute.
Related news | How poor planning keeps Chennai dry in summer, flooded during rains
He said water will be released if the levels reach 22 feet. It was at 20.16 feet on Monday night. He said a call on opening the reservoir will be taken based on the status of rainfall and that of surrounding water bodies.
Meanwhile, Revenue and Disaster Management Minister RB Udhayakumar told the media all emergency services and personnel have been kept ready for immediate response in case any problem arises due to the rising water levels.
MS Jaffer Sait, DGP, Tamil Nadu Fire and Rescue Services, has said control rooms would be working 24 hours with additional personnel. Besides, all necessary emergency equipment, including life jackets, ropes, and motor boats, have also been kept ready.
The fear and anxiety over the water level arises from the 2015 floods, the latest in people's memory that caused widespread havoc in the capital, causing unprecedented inundation in Chennai and neighbouring areas.
There was widespread allegation that the delay in the then CM J Jayalalithaa ordering the opening of dam gates had caused the flooding. During her tenure, officials were scared to take decisions and they could not get to the CM easily as well.