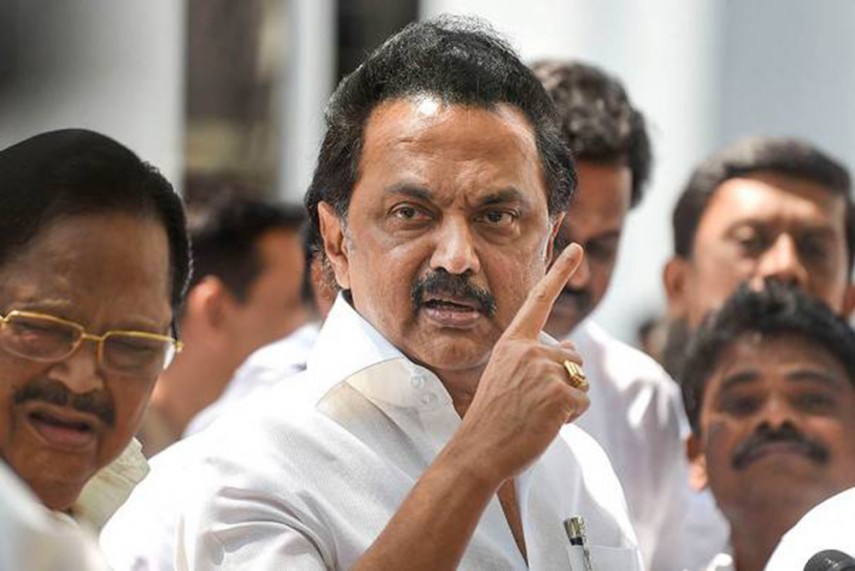 Certain party must not continue in power, focus not on who captures it: Stalin
Tamil Nadu Chief Minister and DMK chief MK Stalin said on Sunday (July 9) that it is more important to ensure that a certain party does not continue in power rather than focus on who captures it.
Stalin was speaking about the recent Patna meeting of Opposition parties and his remark was an obvious reference to the Narendra Modi-led BJP government at the Centre. He said there was nothing to worry even if the DMK-led state government faces a risk because of its staunch opposition to the BJP.
Also read: Next Opposition meeting in Bengaluru on July 17-18: Congress
Referring to the proposed next meeting of Opposition parties in Karnataka on July 17-18, the DMK chief claimed that the BJP regime in general, and Modi in particular, is infuriated by such developments. Hence, Modi is "talking something", forgetting that he is the Prime Minister. There is nothing to worry about that, he said.
There need not be even a "wee bit of concern" about any scenario that may emerge, even if it means a threat to the DMK regime in view of the party's stiff opposition to the BJP, Stalin said, presiding over a wedding in Chennai. A massive victory of the DMK and allies in the parliamentary polls and defeat of the BJP in the 2024 Lok Sabha polls is the goal, he added.
Stalin slams Modi
Targeting Modi, Stalin sought to know if even a "single electoral assurance" made by the BJP ahead of the Lok Sabha polls (2014 and 2019) has been fulfilled.
The DMK chief said PM Modi had promised that he would bring home black money stashed abroad and distribute Rs 15 lakh per person to every Indian citizen. "Has he given Rs 15,000 or Rs 15 at the very least to people, leave alone Rs 15 lakh?" he demanded.
Also read: Annamalai warns Stalin against attending Bengaluru opposition meet
Stalin slammed Modi on electoral promises of job opportunities and farmers' welfare as well, recalling the long protest in Delhi against the three farm laws, which were rescinded later by the BJP regime at the Centre.
Considering all such factors and to dislodge the "dictatorial" BJP regime at the Centre, all Opposition parties came together recently at Patna to ensure a good future for the country, he said.
(With agency inputs)