The Tamil Nadu Crime Branch CID police has registered a case against tainted Special DGP (law and order) Rajesh Das following a sexual harassment complaint by a woman IPS officer. Das was removed from the post by the government last month after the complaint.
Das is facing charges under relevant sections of the IPC pertaining to outraging modesty of a woman and harassment, besides the TN Prevention of Women Harassment Act, reported The Indian Express. The case was registered on Sunday.
In a shocking revelation, it had come to light that multiple attempts were reportedly made to thwart the victim from filing a complaint into the incident that occurred late on February 21 night on the Chennai-Trichy highway when Das was returning after a "VIP duty".
Advertisement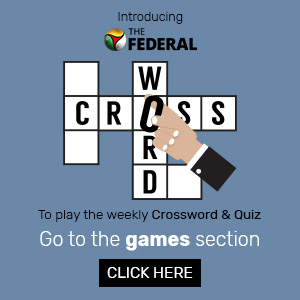 The woman filed her complaint with DGP JK Tripathy and the home department on February 22 afternoon. Two days later, Das was removed and put on "compulsory wait." The same day, the home department formed a six-member committee to investigate the case.
The investigating team will also probe the role of SP D Kannan IPS, who with a team of 150 personnel, had tried to intercept the victim's car on February 22 when she was travelling to Chennai to register a complaint regarding the alleged incident.
Das has alleged political motives behind the case, according to the report.
The case was registered against Das after the victim officer had demanded a criminal probe using her legal provisions, despite the formation of a investigating committee by the home department. She has named IGPs and DIGs for having knowledge, or being witness to the incident or trying to prevent her from filing a complaint, the report added.
It quoted an official as saying that an IG-rank officer's role will be probed for allegedly trying to influence the victim.
Here's a chronology of the incident that occurred on February 21 and 22.