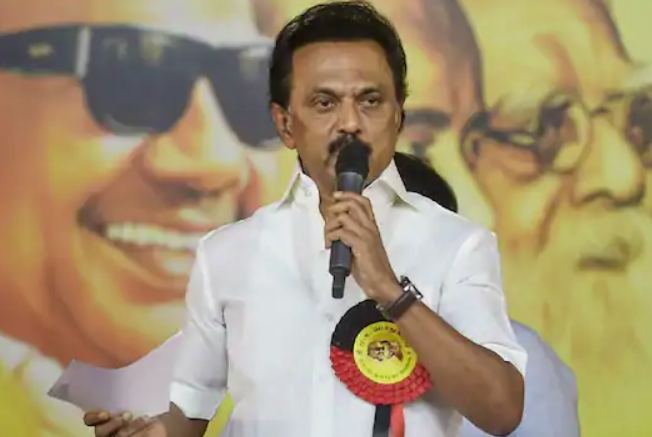 Breach of privilege against DMK MLAs has 'foundational errors': Madras HC
The breach of privilege proceedings initiated against DMK chief MK Stalin and 18 other MLAs of his party for displaying gutkha sachets in the assembly suffers from "foundational errors", said the Madras High Court on Tuesday (August 25).
On July 19, 2017, Stalin and the 18 DMK MLAs entered the assembly with gutkha sachets. They claimed that though the government has banned gutkha in Tamil Nadu, it is easily available in shops. The incident created a furore and invited protest from AIADMK legislators.
Following the incident, a breach of privilege notice was issued to DMK members in the house. The DMK claimed it to be a ploy of the ruling party (AIADMK) to keep them out of the assembly. They also filed a case in the Madras High Court against the privilege notice.
While hearing the case on Tuesday, chief justice AP Sahi and Justice Senthilkumar Ramamoorthy observed: "the issuance of impugned notice of breach of privilege suffers from a foundational error of assuming the conduct of the petitioners to be prohibited by the notification."
The judges further observed: "The petitioners cannot be proceeded against on the strength of the impugned notices dated 28.8.2017 by treating their conduct on 19.7.2017 of displaying gutkha sachets and photographs as being violative of any prohibitory law particularly the notification dated 23.5.2017 (the day the state government has banned the sale of gutkha)."
The judges further said the aforesaid conclusion is confined to the interpretation of the notification dated May 23, 2017.
The bench has left it to Committee of Privileges if it still is of the opinion that any breach has been committed of the privileges of the house by the petitioners. In that case the petitioners can raise all objections, it said.