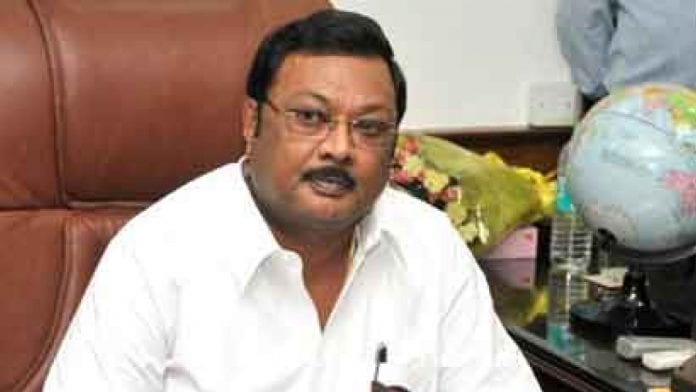 Eager to be more than a cheerleader in Dravidian politics, the BJP in Tamil Nadu wants more of like-minded entities to join the poll arena. The assembly polls in Tamil Nadu are due early next year. The apparent objective seems to have been derived from its Bihar experiment, where a plethora of smaller parties cut into the votes of key BJP adversaries to the advantage of the party.
What else could explain the Hindutva party's attempts to bring former DMK leader MK Alagiri out of hibernation? Alagiri has not been seen in the political arena for the past six years, and is reportedly eager to launch a new party. There's a buzz he may join hands with the BJP.
The Alagiri camp has for now dismissed such reports. State BJP chief L. Murugan has said the party would welcome Alagiri's decision, though, Alagiri has maintained that no one from BJP has approached him. The BJP has also let it be known that it will welcome if Alagiri floats a new party.
Advertisement
Union Home Minister Amit Shah's visit to the state on Nov 21 has triggered speculation about the possibility of new equations emerging in the state. Alagiri would likely meet his supporters and discuss his future plans a day before Shah's arrival.
Also read: Amit Shah may cajole a reluctant Rajini to launch political outfit
"I haven't taken any stand on my political leanings. I will announce my plans after January," Alagiri told news channel Puthiya Thalaimurai.
The Karunanidhi's son is a victim of intra-party rivalry and supports matinee idol Rajinikanth's plunge into politics. A six-year interregnum has possibly rejuvenated Alagiri at a time when assembly polls are round the corner.
State political analysts read a wider message behind BJP's bid to encourage leaders from other parties and actors to float their outfits rather than taking them into the party fold. They say the BJP wants to fragment the votes against both the Dravidian parties. The BJP did it in the 2019 Lok Sabha elections by using new political parties such as Kamal Haasan's Makkal Needhi Maiam (MNM) and fringe groups like Seeman's Naam Tamilar Katchi (NTK), which are now pedalling soft Hindutva.
Also read: Ahead of Amit Shah's Chennai visit, AIADMK slams ally BJP's Vel Yatra
"This is an attempt to disturb the DMK leadership psychologically," says P Ramajayam, an analyst and psephologist. The BJP thinks that if Alagiri launches a new party, it will fragment DMK votes. But the reality is different. In 2019 elections, smaller parties got only 2 per cent of votes. It was a cakewalk for DMK candidates in more than 30 constituencies, Ramajayam said.
"At most, it might affect DMK in certain places. Since Stalin has complete control over the party, this strategy would prove unrealistic. The BJP may also try to overshadow AIADMK in the election campaign to put DMK in a tight spot. But the electoral battle seems to be DMK versus AIADMK," said Ramajayam.
No one from DMK is willing to talk about such prospects.
Fondly called as 'Anja nenjan' (braveheart), Alagiri, the elder son of DMK patriarch M. Karunanidhi, is seen as a rabble-rouser in the party. His younger brother MK Stalin has taken calculated steps in rising to the top in the party.
Involved in cases such as Tha Kiruttinan murder in 2003 and Dhinakaran newspaper attack in 2007, Alagiri was able to make DMK win in three successive by-elections held in 2008 and 2009. It was alleged that he spent money as water in Thirumangalam constituency, a tactic that later came to be known as 'Thirumangalam Formula.'
For the victories, he was made an organization secretary in the party for the southern region. He was also given a Lok Sabha ticket in 2009. He became the Union Minister of Chemicals and Fertilizers in UPA-2. Following a clash with his brother over the party leadership, Alagiri was expelled from the party in 2014. He tried to return to the party several times, but the door has remained shut for him.