When 26-year-old Rakesh neared the Tamil Nadu-Karnataka border on his motorbike, he thought he would be sent back to Chennai by police. He had taken an unusual route and somehow managed to reach the border. With the help of the dim lights of his bike's headlamp, he could see only an old policeman standing at the checkpost in the wee hours of the morning.
As expected, the policeman stopped Rakesh. Rakesh who knew Kannada told him the reason behind his trip to Bengaluru – he had decided to travel 350 km on his Honda Shine to surprise his girlfriend on her birthday. The policeman let Rakesh cross the border only after pocketing a bribe of ₹200.
Despite governments imposing restrictions on movement of people to contain the spread of COVID-19 cases, people somehow find ways to meet their dear ones staying far away.
Advertisement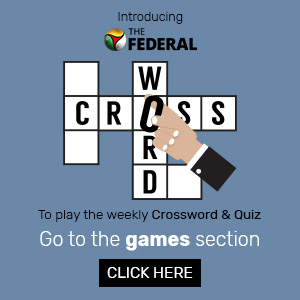 Related News: Chennai sees mixed response amid sudden demand for jewellery and clothes
Rakesh, however, had tried all honest methods before taking the 'epic' journey. He had applied for an e-pass issued by the Tamil Nadu government, but his application was rejected thrice. "I even assured that I would go into home quarantine after reaching Bengaluru and on coming back to Chennai, but nothing worked out. So, I had to take the last resort," he says.
Rakesh made a plan that saved him from getting caught by policemen. "If I had taken the Krishnagiri–Hosur route to enter Karnataka, I would have definitely been caught by the police along the border and sent back to Chennai. So, I chose the Vellore route, where vehicle checks would be minimal on normal days," he says.
Similarly, when 29-year-old Muthu Pandi, a native of Vadipatti in Madurai district who lives in Chennai, received the news that his wife was pregnant, he decided to go home. Muthu Pandi, who works in an IT company in Chennai had sent his wife to their hometown before the lockdown. "After the lockdown was announced, she was stuck there," he says.
Whenever his wife called him, she used to ask him to get an e-pass and return to Vadipatti. "But, I took no effort as there was no means of transport," he says. However, when he heard the 'good news', it didn't matter.
Related News: Federal Exclusive: In COVID times, sanitiser makers work without licences
Not even thinking about the consequences of travelling 470 km on a bike—that too without an e-pass, he took the journey on his old Hero Honda Splendor late at night.
"Since it was the month-end, I had run out of money and borrowed money for petrol. Every toll plaza had policemen, but they did not stop me. I took rest after every 50 km," he says.
It was only when Muthu Pandi neared Trichy that the police stopped him. "They stopped me because I forgot to wear a mask. They asked me if I had a pass. Though I did not have one, I nodded my head. The police let me go after asking me to wear a mask," he says. In another two hours, he reached his hometown and surprised his wife, who didn't know about his motorcycle journey.