Ballot papers were set ablaze and alleged incidents of election malpractices were reported during the first phase of the rural local body polls in Tamil Nadu on Friday (December 27). Polling was also reportedly stopped in a few booths, an allegation that was turned down by the state election commission (SEC).
According to the SEC, 57.5% votes were polled till 3 pm. Voting had commenced at 7 am and concluded at 5 pm. Elections were held in 156 panchayat unions in 27 districts of the southern state.
In Thiruvallur's Ekkadu panchayat, miscreants opened the ballot box and set ablaze the ballot papers. They alleged ballot ink spread to the other side of the paper, making it visible who has received the vote. Five persons have been arrested in connection with the incident and the district collector has ordered for repolling. Meanwhile, political parties stopped polling in Thiruvarur's Edaiyur panchayat following similar allegations.
Advertisement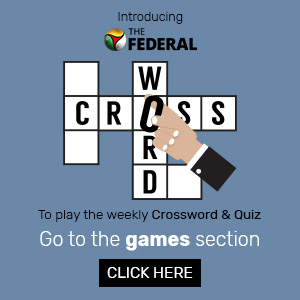 Also read | Illegal voting held in Tamil Nadu village to contest civic body polls
Polling was stopped for half an hour in Madurai's Melur too following various allegations of election malpractices, including those related to ballot papers. Candidates also allegedly carried out canvassing within 100 metres of a polling booth in Othakadai panchayat.
However, State Election Commissioner R Palanisamy told the media on Friday that polling was not stopped anywhere in the state. "The officials are addressing the grievances of the people on the spot," he said.
In Thoothukudi's Thaivilai panchayat, people boycotted elections, saying their demands were not fulfilled. In Kanyakumari's Melpuram, electronic voting machines (EVMs) were used instead of ballot papers. A man was arrested in Nagapattinam's Veerankudikadu for trying to cast false vote.
Meanwhile, ballot boxes were stolen from Pudukkottai's Periya Mullipatti polling both by unidentified miscreants, who entered the booth by breaking open the rear door. The ballot box was later retrieved by the police. The absence of proper facilities for differently-abled voters was also visible across several polling booths.
Liquor shops were kept shut during polling in many places, despite which, 1,491 alcohol bottles were seized on Friday. About 112 FIRs were filed regarding poll-related issues and cash worth ₹53,16,290 was seized. Besides, the officials seized 1,700 sarees and 2,202 lamps. In Namakkal's Paramathi Velur, they also seized a vehicle full of bedsheets.
Meanwhile, Satta Panchayat Iyakkam, an organisation working for empowering local governance, has filed a public interest litigation in the Madras High Court, seeking a stay on the announcement of elections results until the urban body elections are conducted.
Speaking to The Federal, Senthil Arumugam, general secretary of the organisation, said they had on December 3 given a representation to the State Election Commission (SEC) to conduct the local body elections as a whole.
Also read | Indirect mayor polls in Tamil Nadu: How AIADMK put ally BJP in a spot
"In a reply on December 15, the SEC said it will conduct elections for urban bodies soon. So why couldn't they conduct elections for both rural and urban bodies on the same day? Why this hurry? Why conduct elections only for rural bodies? The rural bodies' results will have a significant impact on the urban bodies' polling. This will destroy the level-playing field in the election," he alleged.
The case will be heard on December 30. The election results will be announced on January 2, 2020.
The local body elections are being held in the state after a gap of three years. In the first phase, candidates contested for 260 district panchayat union ward member posts, 2,546 panchayat union ward member posts, 4,700 panchayat president posts and 37,830 panchayat ward member posts.
A total of 2,31,890 candidates are contesting the elections, of which, 18,570 were elected unopposed. A total of 24,680 polling booths were set up and 1,709 booths had web streaming of polling. Around 2,842 booths were also under video coverage. As many as 4,02,195 polling officials were deployed for election purposes.