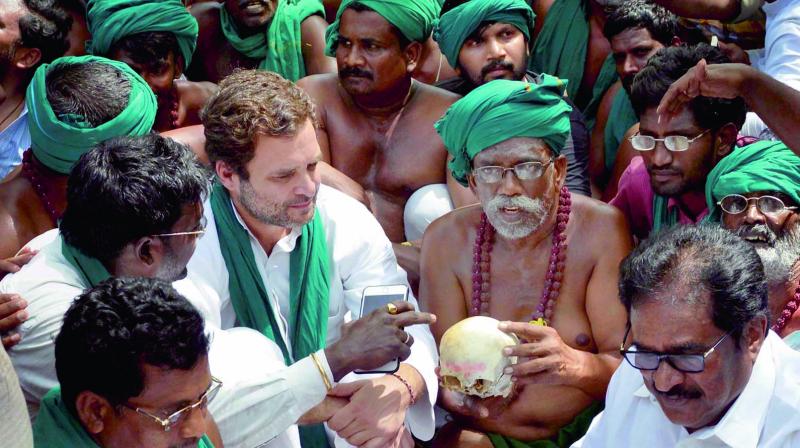 Ayyakannu to not contest against Modi in Varanasi
Founder and state president of Desiya Thenninthiya Nathigal Inaippu Vivasayigal Sangam (National South Indian River Interlinking Agriculturist Association), P Ayyakannu, on April 8, said he will not be contesting against Prime Minister Narendra Modi from Varanasi in the upcoming Lok Sabha elections.
Ayyakannu had met BJP chief Amit Shah in Delhi on April 7, along with Union minister Piyush Goyal and minister P Thangamani.
Speaking to mediapersons after the meeting, Ayyakannu said, "This meet has given us a lot of satisfaction. I will not be contesting against Prime Minister Modi in Varanasi."
In 2017, a number of farmers from Tamil Nadu camped in Delhi for more than a month, demanding waiver of loans and the setting up of the Cauvery Management Board, among other measures.