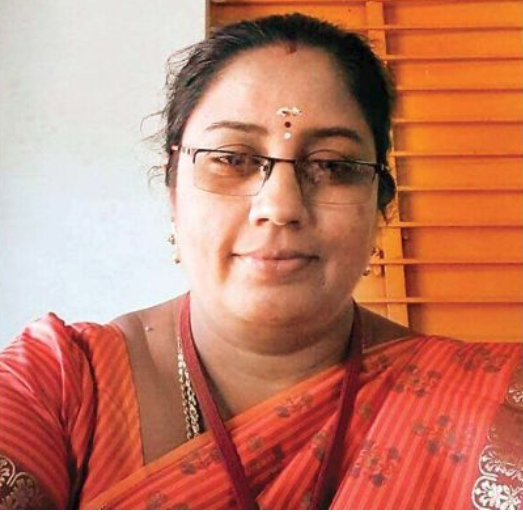 Nirmala Devi, an assistant professor, arrested for allegedly attempting to cajole her students into granting sexual favours in return for academic gains was granted bail, by the Madurai bench of the Madras High Court, on March 12. Her freedom came after 10 attempts spread over a period of around 11 months. Taken into custody on April 16 2018, after an audio tape in which she is found conversing with the girl students went viral in social media, the accused is expected to walk free on March 13.
While granting her bail, Justice M. Dhandapani said the High Court had no apprehension of the accused tampering with the evidence or influencing witnesses as the charge sheet has been filed. He also took into account the fact that Devi's two co-accused – officials of the university – have been granted bail by the Supreme Court.
On a day of flip-flop, the state government, which had informed the court earlier that it was not opposed to Devi's bail – made a U-turn and argued that she be denied bail. When asked for an explanation, the government once again changed its mind and filed a no-objection petition in the post-lunch session.
Advertisement
It is pertinent to note that, in the last 10 months, Nirmala Devi did file 10 bail applications (8 in Srivilliputhur court and 2 in Madurai Bench of Madras HC) but had them rejected each time. All through, the prosecution maintained that she is capable of tampering with the evidence.
On February 27, the Madurai Bench of the Madras High Court questioned the state government over the accused languishing in prison when she was entitled to get bail. It even ordered an interim stay for CB-CID investigation.
Talking about his client securing bail Nirmala Devi's lawyer Pasumpon Pandian told The Federal, "Even on March 12, the prosecution was against granting bail to Nirmala Devi. Though this is not a conditional bail, she has been ordered not to interact with the media." "There is no evidence to say that my client lured the girl students directly. Just having an audio tape doesn't mean she is guilty. We need to look into the context in which she spoke with the girls". Even a person accused of murder is eligible for bail after 90 days, but Nirmala Devi was denied her rights, he added.
He further said that his client Nirmala called the students to take part in extra-curricular activities like NSS and NCC so as to be able to participate in university level programs and build good contacts with higher officials which would be of use later.
Pandian alleged that without Nirmala's consent, police entered her house and stayed on for six hours. "We don't know what happened in those six hours. We suspect that police deleted some crucial information from those electronic devices in her residence" he said.
It is to be noted that Pasumpon Pandian became her legal counsel just three weeks back. It was at his instance that Nirmala tried to interact with the media, once, on her way back to the prison from the court. That led to a confrontation between the media and the police. It was then that she shouted that she was threatened into signing blank papers by the police. When asked about it, Pandian said that an accused has the right to speak to the press. He further added that police began torturing and threatening her after she tried to speak to the press.
According to the police, the assistant professor of Virudhunagar-based Devanga Arts College, affiliated to Madurai Kamaraj University in Tamil Nadu, tried to lure students into getting in bed with higher officials of the University in exchange for financial and academic benefits. Initially, it was alleged that the matter involved gubernatorial officials following which, Banwarilal Purohit, the Governor held a press conference to deny the allegations. But the press meet itself stirred a controversy when the Governor patted the cheek of a woman journalist without her consent.