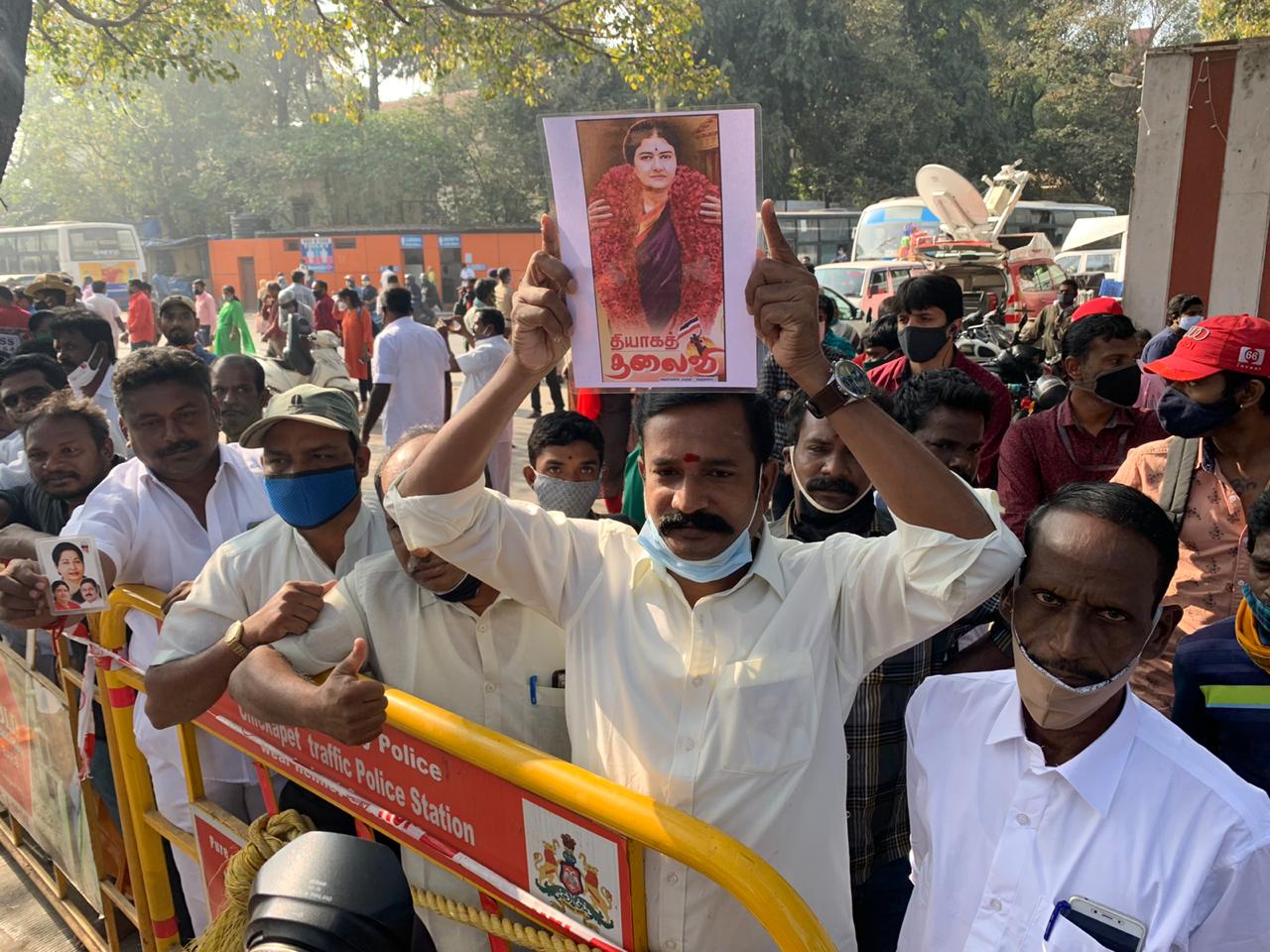 AIADMK moves ahead - with or without Sasikala
'Chinnamma's' return was expected to have a destabilising effect on the AIADMK. Instead, the party has refused to take her back into the fold - although there is a chance Deputy Chief Minister O Panneerselvam might align with her
For all the hype generated by her return from a Bengaluru prison, ousted AIADMK leader VK Sasikala seems to be a non-factor in the upcoming election, with her party already starting seat-sharing talks with allies.
'Chinnamma's' return was expected to have a destabilising effect on the AIADMK. Instead, the party has refused to take her back into the fold – although there is a chance Deputy Chief Minister O Panneerselvam might align with her.
However, last week's developments show the party will not hesitate to take things forward – with or without her. Minutes before the Election Commission announced the poll dates, the ruling AIADMK put forth the Vanniyar reservation bill. Shortly after, it also completed seat-sharing talks with the PMK.
The party is now busy talking to the BJP. On February 27, some AIADMK leaders also met DMDK chief Vijayakanth. The speed at which the party is moving shows that it will not wait for Sasikala or for a merger with TTV Dhinakaran's AMMK.
Also read: Sasikala offers a choice to TN CM Palaniswami: Collusion or collision
Sasikala was called on by smaller outfits like actor-turned-politician R Sarathkumar's AISMK and Seeman's NTK. Sarathkumar has also met IJK chief Pachamuthu and MNM chief Kamal Hassan. It is claimed that there may be a third front, which the AMMK could join. There are talks in the air that while Sasikala or Dhinakaran may head the front, Kamal Hassan could be projected as the chief ministerial candidate. Sarathkumar is trying his best to make that scenario happen.
"The BJP, though an ally, plans to ruin the AIADMK. That is why it did not allow both [chief minister] EPS and OPS to join hands with Sasikala. The BJP knows that Sasikala is equal to 10 Jayalalithaas," said VMS Mustafa, founder-president, Tamil Nadu Muslim League, and a supporter of Sasikala.
There is also chemistry between the BJP and DMK. If the DMK comes to power, it will definitely help the BJP gain a foothold in the state, he said. "But if Sasikala is there, she won't allow the BJP to grow. She will help maintain the AIADMK as the DMK's perfect opposition," said Mustafa.
Also read: Reclaiming AIADMK will be Sasikala's main aim once she is back in Chennai
"There may be a third front led by AMMK. Hopefully, Sasikala will soon meet people and reveal her next course of action," he added.
Another Sasikala supporter, A Nanjil Murugesan, former Nagercoil MLA who was sacked from the AIADMK in 2020 for anti-party activities, said the supporters of Sasikala would stand by her.
Kangayam MLA U Thaniyarasu, chief, Tamil Nadu Kongu Ilaignar Peravai, an ally of the AIADMK, who met Sasikala on February 24 during the birthday celebrations of Jayalalithaa, said he still believes the AIADMK and AMMK will soon merge.
"Like every other person, I too expected that a merger would happen before the election date had been announced. Now there is no elbow room for both camps. There is no doubt that the merger must take place. But it should be happen naturally," he said.
Thaniyarasu said even Sasikala was hoping for a merger.
"She never uttered a complaint against the present government or the leadership. All she wants is that the party should stay united. If the AIADMK wins, it may continue with the present setup. If the results are bad, a merger could happen," he said.
As of now, the Sasikala camp is getting ready to contest the decision to remove her as AIADMK general secretary; that case comes up for hearing on March 15.