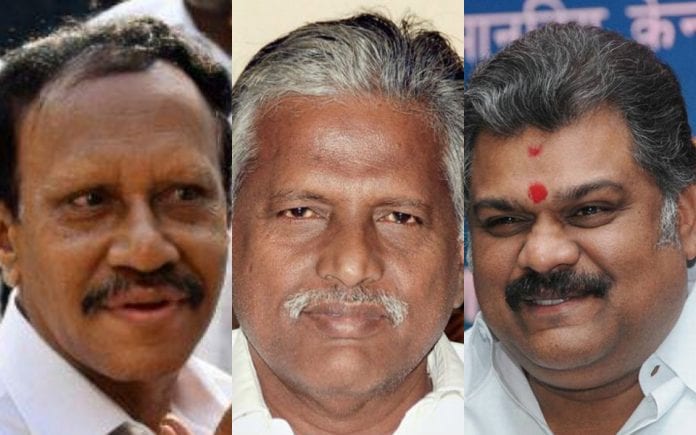 Ending days of suspense, the All India Anna Dravida Munnetra Kazhagam (AIADMK) on Monday (March 9) declared its candidates for the upcoming Rajya Sabha elections scheduled for March 26.
M Thambidurai, KP Munusamy, and GK Vasan re the ones who would enter the Upper House as AIADMK nominees.
While Thambidurai and Munusamy are from the AIADMK, Vasan is the president of the Tamil Maanila Congress. Son of the legendary Congress leader Moopanar, Vasan is tipped to merge his party with the BJP. Speculation is rife that it is the BJP which arm-twisted the AIADMK into supporting GK Vasan.
Advertisement
A former Congressman, Vasan served as the Union minister of shipping between 2009 and 2014. He also represented the grand old party in the Rajya Sabha between 2002 and 2014.
It is to be noted that the actor-turned-politician Vijayakanth's party, the DMDK has been demanding a Rajya Sabha seat by virtue of being a constituent of the alliance. the announcement of the three names has put paid to all hopes of the party.
Thambidurai, a five-time Lok Sabha MP, also served as a Deputy Speaker of Lok Sabha between 2009-14. Between 2009-2014, he served as the leader of the AIADMK in the Lower House.
Related news | BJP hopes to increase its number in Rajya Sabha after elections
KP Munusamy, a former minister of municipal administration and rural development, is now serving as the deputy convenor of the AIADMK. He was a Lok Sabha MP between  1998 and 1999.
DMK declared its candidates Tiruchi Siva, Andhiyur Selvaraj and NR Elango on March 1, which also happened to be the birthday of party president MK Stalin.
The nominations for the polls began on March 6 and is scheduled to conclude on March 13.