Soon after returning from the first foreign trip to three countries, Tamil Nadu Chief Minister Edappadi K Palaniswami claimed to have signed 41 Memorandum of Understanding (MoU) grabbing investments to a tune of ₹8,830 crore that would generate about 37,300 job opportunities in the state.
Palanaiswami said he was inspired by the way how water required to irrigate one acre of farmland in Tamil Nadu is used to irrigate seven acres in Israel, so he would leave to Israel soon and learn about the water management system.
While talking to The Federal, sources said that plans for his Israel trip are on and he would be leaving by next month. "He will be accompanied by SP Velumani, municipal administration minister, who has not been on any trip when other ministers including health minister C Vijayabaskar and KA Sengottaiyan went on for a foreign trip," an official privy to the developments said.
Advertisement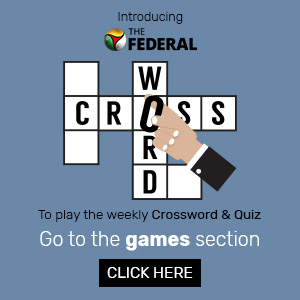 In the two week long trip to US and the UK, Edappdi K Palansiwami said that the Tamils spread in those counties showed positive signs to invest in Tamil Nadu. According to the sources, on August 28, he initially visited London and met the doctors in order to implement the techniques practiced there, where he signed an MOU with them to set up the branch of Kings Hospital in Tamil Nadu.
Subsequently, he visited Suffolk in UK, he went to Enzen and learned about usage of solar and wind energy, after which he met the MPs in London and invited them to invest in Tamil Nadu. He also held investors meet in New York, where he believes to have attracted investments to a sum of ₹2,780 crore, and job opportunities for 20,000 people.
Criticising the Chief Minister's foreign trip, DMK leader MK Stalin on Tuesday (September 11) challenged Edappadi K Palaniswami that if he could submit a white paper report on the investments being grabbed during his foreign trip, so that Stalin would arrange an 'appreciation ceremony' for him.
Similarly, on Wednesday, Stalin took a dig at Edappadi K Palaniswami for his next trip to learn about the water management system in Israel. "First let the Palaniswami learn to prevent the excess Cauvery water flowing into the sea before the Israel tour," Stalin said in a statement.