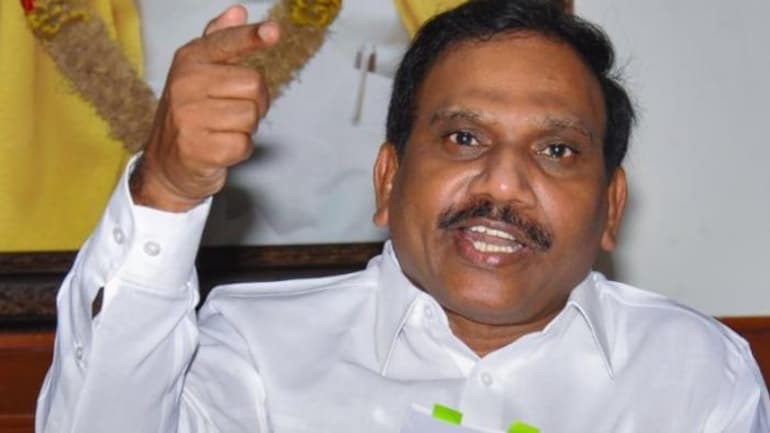 A Raja warns Centre not to force DMK to revive demand for 'separate TN'
DMK's A Raja has warned the Centre on Sunday (June 3) not to force Tamil Nadu to revive its demand for a separate Tamil Nadu by denying its autonomy.
Talking on 'Autonomy for States, Federalism in Centre' at a conference in Namakkal, Raja urged the Centre to grant TN autonomy. "We will not stop our fight until Tamil Nadu gets state autonomy," he said. TN Chief Minister M K Stalin was present in the audience.
"Though we follow the path of Periyar, we kept aside the demand for a separate Tamil Nadu for national integrity and democracry," he continued, adding that he humbly requests Prime Minister Narendra Modi and home minister Amit Shah not to force TN to revive their demand.
Also read: As GST completes 5 years, Tamil Nadu's revenue on the rise
"Please give us state autonomy", he said.
Pointing out that the Centre enjoyed great powers and made the state powerless and at the mercy of the Union government. The states had to depend on the Centre even for simple issues. Moreover, TN's share of GST contribution was 6.5 per cent, the state got back just 2.2 per cent.
Raja's statement assumes significance as states like Kerala, Tamil Nadu and Andhra Pradesh have repeatedly sought greater autonomy from the Centre on many issues.