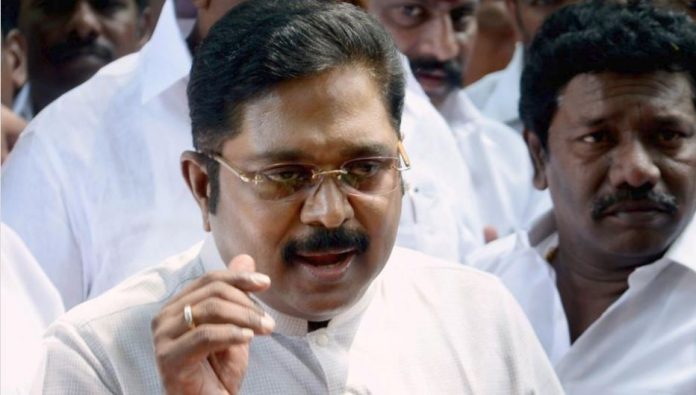 Days after the DMK made a clean sweep in the Lok Sabha election in Tamil Nadu, Amma Makkal Munnetra Kazhagam (AMMK) deputy general secretary TTV Dhinakaran on Sunday (May 26) questioned the 'zero votes' registered from 300 booths for his party, wondering what happened to those cast by his partymen in the said booths.
He, however, accepted the people's mandate even though the party expected to win the election by a huge margin.
Dhinakaran who addressed the media at his residence in Adyar said, "We accept people's decision. But according to our survey, more than 300 booths received 'zero votes' for our party. How can that be possible? There are many cadres who are loyal to the party, and would have voted for us. I don't blame anyone, will know the truth in the future."
"We cannot go to the court regarding the issue but, the Election Commission must give an explanation on this. We cannot succeed in politics in a day, but we will defeat the BJP and the AIADMK someday. The party has a bright future," he added.
The DMK won 23 of the 38 parliamentary seats in the state. The party's vote share jumped to 45 per cent from 23.9 per cent in the 2014 polls.