Tamil Nadu Uniformed Services Recruitment Board (TNUSRB) inspector-general of police (IG) Senthamarai Kannan has been placed on the bench for allegedly furnishing a bogus expert opinion in the Madras High Court.
IG, headquarters, Vidya Jayant Kulkarni will take his place at the TNUSRB. The government has not formally stated any reason for Senthamarai Kannan's removal. It all started when S Arunachalam, a grade II constable, applied for the sub-inspector (fingerprint) post. He took the departmental test and lost it by half a point in 2018.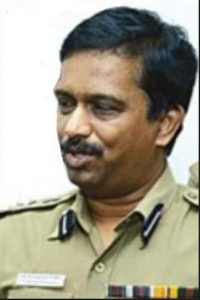 He moved the Madras High Court stating that he had lost due to an erroneous answer key. The court directed the TNUSRB to get an expert opinion, possibly from a serving or retired professor of the IIT.
The TNUSRB got an opinion from one D Murthi, whom it said was a retired professor of IIT. In April this year, the HC found that it was a bogus report and there was no serving or retired professor by the name Murthi.
A day after the HC pulled up the TNUSRB for submitting a bogus report, the entrustment document fraud wing of the crime branch filed a case against one Kumar of Anna Nagar in Chennai and Murthi, a former Mathematics teacher with Kendriya Vidyalaya on the IIT-Madras campus.
Sources said the police had approached Kumar seeking an expert opinion. He put them in touch with Murthi by concealing the fact that he was a schoolteacher. The police arrested Kumar on charges of cheating and were on the lookout for Murthi.
Senthamarai Kannan was the master strategist in Operation Cocoon which led to the killing of forest brigand Veerappan.