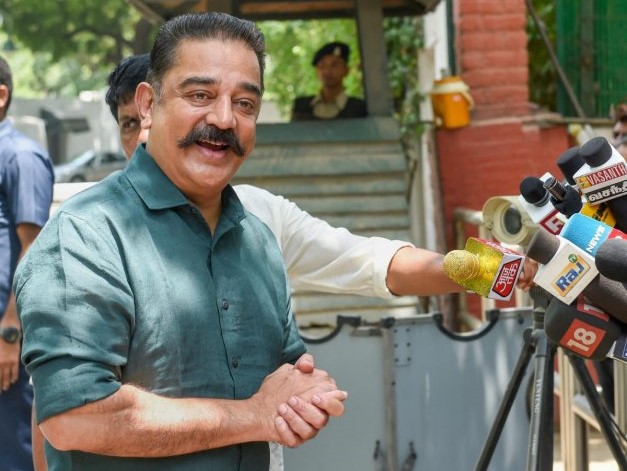 In Tamil Nadu, since the passing away of Jayalalithaa, her partymen have suddenly found their voice. Earlier, they were under strict instructions not to speak to the media. TV channels had to be content with a junior party functionary as the official AIADMK panelist on debates. This spokesperson had the knack of saying much without saying anything.
Now, press meets and impromptu briefings are common through the day. AIADMK leaders react to all the issues of the day.
Among those who freely speak to the press now are some loose cannons. Among them is Rajenthra Bhalaji, minister for milk and dairy development.
Soon after Kamal Haasan talked about Godse's terrorism, Bhalaji said his tongue should be cut off, raising a firestorm of criticism and support across the country. For many outside Tamil Nadu, this seemed to be a dangerous escalation of the political divide that has become a feature of this election.
On May 14, Bhalaji sought to clarify his remark, denying that he had said he would cut Haasan's tongue but that people would. He said he would retract his statement if Kamal apologizes. He also raised suspicion over the people behind Kamal and wondered if Kamal received money from ISIS.
Bhalaji has at least once made known his affinity for the BJP. In the run-up to the campaign, he said since Amma (mother) was no more, Modi had become the daddy for the people of Tamil Nadu as he was for the rest of India.
Nearly a year ago, the dairy development minister publicly alleged that several branded milk suppliers adulterated their milk. He promised he would prove his allegation. But he was never able to furnish evidence from test results nor did he initiate action against any of the suppliers.