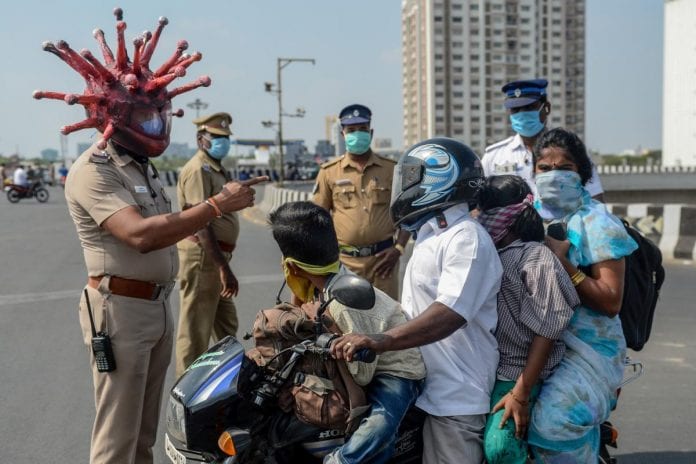 As many as 1,875 people tested positive for COVID-19 in Tamil Nadu on Thursday (June 11), with Chennai accounting for 1,423 confirmed cases.
The state also recorded the death of 23 people due to COVID-19, which was the highest number of deaths reported in a single day so far.
Related news | Class 10 public exams in TN cancelled, students promoted: CM
Advertisement
With this, the total number of people testing positive for COVID-19 in the state shot up to 38,716 of which 20,705 were discharged, while 17,659 people are undergoing treatment.
On Thursday, the state had tested 16,829 samples of 15,456 people, taking the total number of people tested for COVID-19 to 6,25,312.
Chennai reportedly tampering with death toll data
Amid the sharp rise in positive cases being reported everyday, media reports have said Chennai may have witnessed 200 more deaths, and that the death toll in the city's municipal records was not reported properly to the state government.
An NDTV report said at least 200 more deaths registered in the Chennai City Corporation records were not reported to authorities, and that this could nearly double the city's current COVID-19 death toll of 279.
There were allegations that a few private and government hospitals were not sending daily updates on the number of deaths due to COVID-19 to the state health department. Officials told NDTV that these details were sent over a period of a few days, when they should have been sent on a daily basis.
Following this revelation, the state health department has set up a nine-member COVID Death Reconciliation Committee panel to examine a huge mismatch in the tally, according to NDTV.
Related news | Why can't Chennai alone be under lockdown, Madras HC asks TN govt
Selva Vinayagam, Director of Public Health confirmed with NDTV that the committee had been set up to look into the death figures.
Tamil Nadu has been claiming a low mortality rate of less than 1 per cent — allegedly the lowest in the country.
However, these developments have triggered allegations that deaths in Chennai, Tamil Nadu's virus hotspot, were deliberately underreported to project a low mortality rate of 0.88 per cent.
Tamil Nadu Chief Minister Edappadi Palaniswami has refuted these accusations and said, "There is no gain for the government by hiding information. We are transparent. Deaths in government hospitals have been accounted for. About deaths in private hospitals, we report on the basis of information we get," according to NDTV.
Another complete lockdown in select TN districts?
Speculations were rife that the state government may implement a complete lockdown in the four districts — Chennai, Chengalpattu, Tiruvallur, and Kancheepuram, given the severity of COVID-19 cases there.
President of Tamil Nadu Vanigar Sangam Peramaippu, Vikramaraja, after meeting the state finance secretary, told reporters that traders would extend their support if the state government enforces another lockdown to contain the spread of COVID-19.
"We would support the government in all possible ways. If the government wants the traders to close shops for another 15 days in Chennai, we would be happy to help the government," he said after the meeting.
Related news | DMK MLA J Anbazhagan succumbs to COVID-19 on birthday
However, Minister D Jayakumar, who is part of the COVID response team in the state, said the government would take a decision on this based on the medical expert committee's recommendation.
"We are happy that the traders are extending their support to the government's decision. But, just because the traders are ready to close their shops, we cannot go for a lockdown. We would go by the expert committee report. Since it is a government's policy decision, if there is any such need, it would be decided after convening a cabinet committee," Jayakumar said.
Amid the rise in the number of cases reported in Chennai, the state government has stopped providing travel passes to the people in Chennai to leave the district.