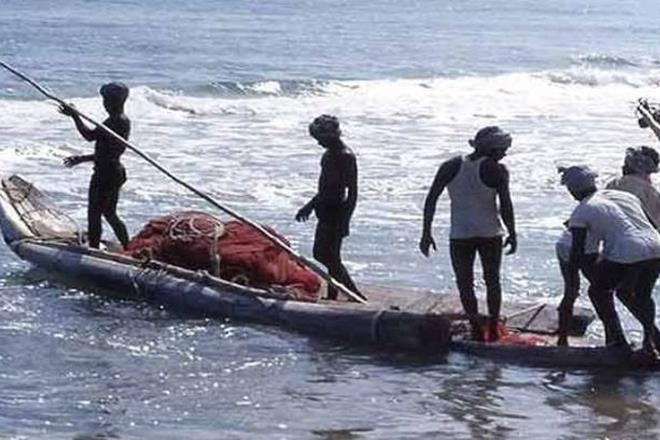 11 TN fishermen arrested by Lankan Navy
Eleven Tamil Nadu fishermen were Tuesday arrested by the Sri Lankan Navy for fishing in the territorial waters of the island nation, official sources said.
The fishermen from Jegadapattinam in Pudukottai district were detained when they were fishing near Neduntheevu near Sri Lanka, they said.
Three boats belonging to them were seized and taken to Jaffna, the sources added. This is the second instance of arrest of Indian fishermen by Sri Lanka since the last week. On Saturday, 11 fishermen from here were arrested near Neduntheevu.
Around 3,500 fishermen who had put out to sea in 576 boats on Monday from here returned to the shores without catch after the Lankan Navy personnel allegedly snapped fishing nets of 50 vessels and threatened others, P Sesuraja, the leader of a fishermen association, said.