The Nobel Prize in economics may have vindicated the years of research and field work by Esther Duflo and Abhijeet Banerjee, who won it for their experimental approach to alleviating global poverty, however, their fieldwork in Kerala in the health sector wasn't a cakewalk.
According to a report in Kerala-based website Onmanorama, Duflo was disappointed with Kerala's health officials during her interaction with them in early 2017. The department on the other hand has rubbished the claims by stating that "they had serious reservations about Duflo and Banerjee's Randomised Control Trials" and that the same was made clear to the researchers.
Also read: Nobel laureates and their experimental economics
Advertisement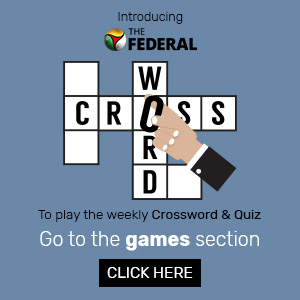 Duflo in a working paper in March 2017 had recounted the alleged apathy shown by Kerala health department officials towards them, when she and her colleagues – Banerjee and Gita Gopinath – from Harvard University had approached them to get details on the Aardram Mission. By studying the programme, which aimed at uprgrading primary health centres to family health centres, wanted to see if they could use their expertise to fine tune it.
"What was striking was, not only did they not have any answer to our questions, but they showed no real interest in even entertaining them," Duflo had stated in the working paper, after her return from Kerala.
"Whenever we asked them to spell out what they thought their policy lever was (as oppose to their aspiration), the stock answer was that they did not really have one, that the local government and medical officers could not be forced to do anything," she said.
Officials of the health department, however, have defended themselves by stating that they had ideological differences with Duflo and Banerjee and reservations with their methodology.
Also read: Nobel Laureate Abhijit Banerjee was lodged in Tihar jail for 10 days 
"It is not as if the officials here did not understand what she and others asked. It is just that local level planners felt that their technique was not suitable to measure the outcomes of Aardram," the report quoted former additional chief secretary of health Rajeev Sadanandan as saying.
Sadanandan, also rued that he was merely attributed as a "top bureaucrat" in Duflo's paper although it was he who had invited the due to Kerala.
Duflo in her paper also alleged that Sadanandan left them abruptly to settle a doctors' strike, interpreting it as a policy maker's impatience with specifics.
"Top policy makers usually have absolutely no time for figuring out the details of a policy plan, and delegate it to 'experts'," she stated pointing that they were handed over to a retired professor and a retired doctor who were charged with designing the specifics of the policy.
Also read: Nobel winner Abhijit Banerjee says India's growth on shaky ground
To this, Sadanandan, as quoted in the report, says that the 'experts' were part of the team which designed the Aardram Mission and were thus the right people to speak to.
He said the team of health officials were not very eager to implement the researchers' randomised trial method which they felt was "too rigid and removed from reality". Subjects under a randomised trial method are split into two or more groups and administering different treatments. It is aimed to see if there are any differences in outcomes between the two groups.
"Such a practise, though it could be effective, will cause deep resentment in a state like Kerala. We are so alert to our rights that we will rise up in protest even if there is discrimination in the distribution of mosquito nets," the news report quoted Dr B Ekbal, a neurologist and Planning Board member as saying.