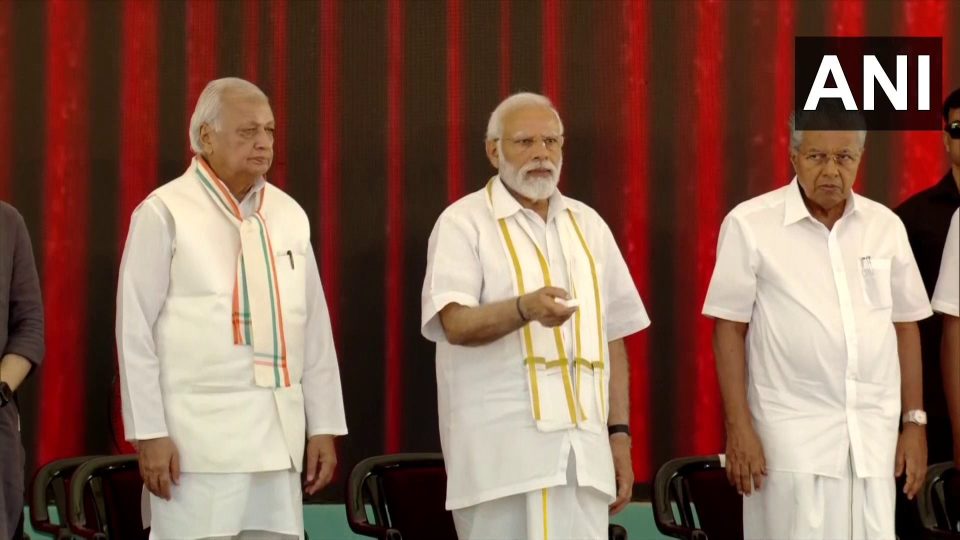 Vijayan terms Centre's decision to cut Kerala's borrowing limit as 'sadistic'
Lambasting at the BJP-ruled central government for curtailing state's limit to borrow by half, Kerala Chief Minister Pinarayi Vijayan on Sunday (May 28) termed the Centre's decision as "sadistic". Vijayan also slammed the central government for taking a "negative approach" when it came to helping the state progress, even though it jumps at every opportunity to fill its coffers, like implementing the GST.
The chief minister slammed the Centre for its anti-state policies while speaking at an event held at the Pinarayi Convention Center in Kannur.
Vijayan contended that the Centre even asked the state government to pay for the help provided during various calamities the state faced, like food grains and aid of armed forces. "This is not just a problem of the LDF government. It is a problem for the whole state. It is a matter of the progress of the people. Should the Union government take the position of letting a state perish is an issue to be considered," Vijayan said.
Also Read: Kerala boat tragedy: CM Vijayan announces judicial probe, compensation of ₹10 lakh
The stance of the Centre was another crisis the state is being pushed into, Vijayan said. Kerala has faced and survived several calamities, he added.
He also indirectly criticised the Congress-led UDF opposition for allegedly remaining silent over the Centre's decisions, which were not beneficial for the state. "But despite all this, some people are not ready to respond to this," Vijayan said.
Also Read: PM Modi deliberately trying to belittle Kerala: CM Pinarayi Vijayan
However, the CM made it clear that as long as the Left government was in power in the state, there would be no denial of benefits to the workers and the poor.
On Saturday (May 27), the ruling-CPI(M) had termed the Centre's move to cut the borrowing capacity of Kerala as an "attempt to suffocate the state". The party had said that the central government had earlier given permission to borrow Rs 32,442 crore but the limit has now been reduced to Rs 15,390 crore.
(With agency inputs)