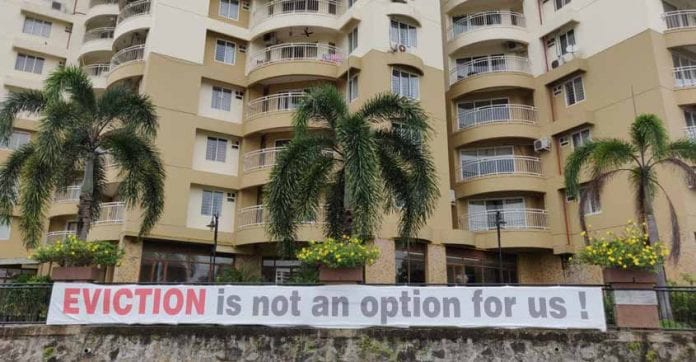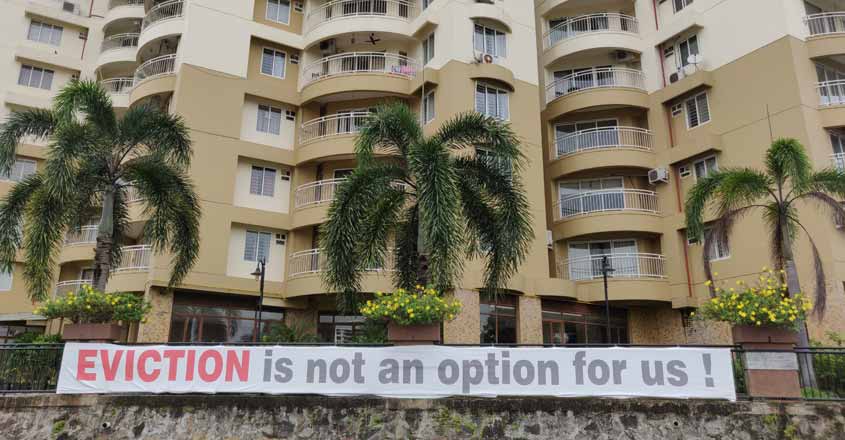 A Supreme Court bench of Justice Arun Mishra and Justice Ravindra Bhatt hearing the case of illegal apartments in Maradu on Monday (September 23) came down heavily on the Kerala government and warned that it will hold the state's chief secretary Tom Jose responsible for the issue.
On September 6, the Apex Court had given an ultimatum to the government to demolish five of the four illegal apartments. The SC bench had directed the state government to file a compliance report by September 20, failing which the chief secretary will have to appear before the court on September 23.
Also read: Maradu residents live in fear as sword of demolition drive hangs
Advertisement
"We are really shocked. What action has the state government taken against illegal constructions? Have you any idea how many people have died due to floods and devastation caused to the environment. You are playing with nature. Thousands of people have died in devastation. How many houses have you built for victims? Yet illegal structures continue to come up in coastal areas," the bench told Jose.
It added that the chief secretary's conduct is of defiance. "If some disaster happens in the coastal zones, the families residing in the buildings will be the first ones to get affected. Your officers should be held responsible," Justice Arun Mishra observed. He also said that the state needs to consider it as a warning so that such incidents don't repeat in the future.
The court said it will not hesitate in prosecuting officers concerned for culpable homicide for loss of life."What is happening there we know. We will fix responsibility on those responsible. This is a colossal loss. It's a high tide area and hundreds of illegal structures have come up in the coastal zone", the bench said.
Also read: Maradu flat demolition order in Kerala leaves residents in the lurch
Chief Secretary Tom Jose, who was asked to make a personal appearance in top court if state government fails to submit compliance report by September 20, tendered an "unqualified apology" to the court on Monday. "I tender my unqualified apology for any aspect on my conduct which this court construes not to be in accordance with its order," he told the court.
Senior advocate Harish Salve, representing the Kerala government, submitted an affidavit saying that it may not be practically possible to use explosives to demolish the buildings, citing environmental reasons.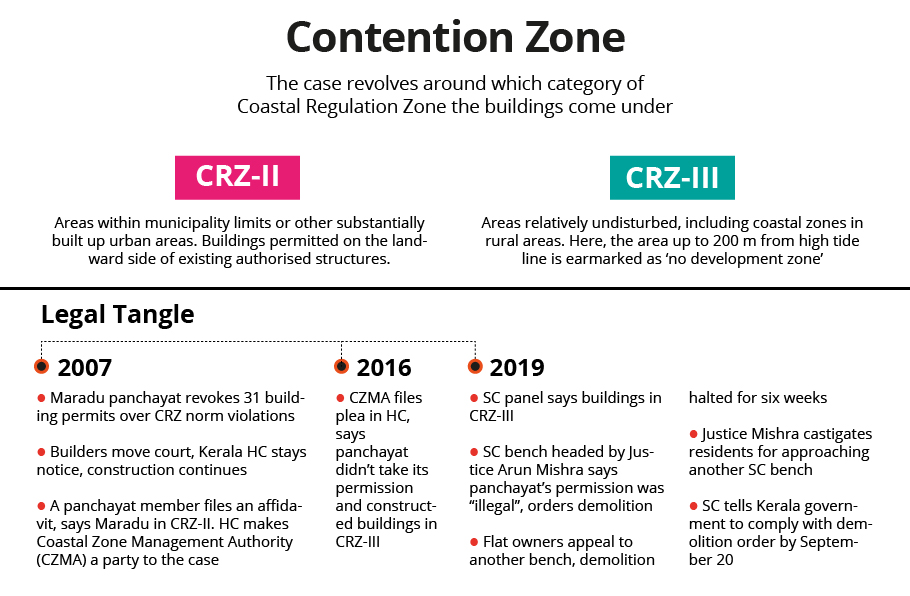 Earlier, the SC had dismissed the writ petitions filed by residents and the builders against the demolition order. The SC also said that it will probe similar cases where the laws are ignored with impunity.
It said the chief secretary has not indicated in his affidavit as to how much time is needed to comply with apex court order. The bench said it will pass a detailed order on Friday (September 27).
Also read: 350 flats to go as SC orders demolition of four illegal buildings in Kochi