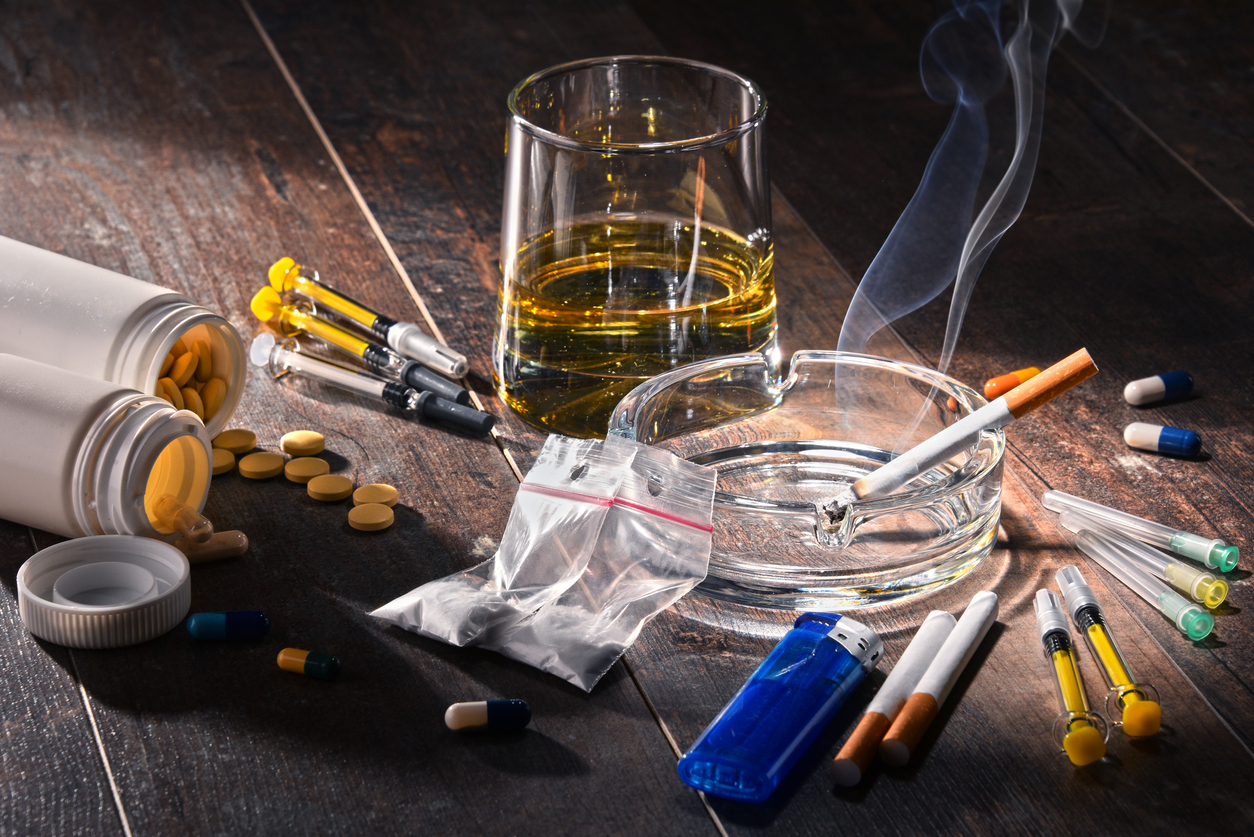 Set up 'campus police units' to curb drug abuse, Kerala HC tells police
The Kerala High Court has ordered the state government to set up 'campus police units" to curb the growing menace of drug abuse among students. 
The Kerala High Court has ordered the state government to set up 'campus police units' to curb the growing menace of drug abuse among students.
However, the order issued by the HC division bench of Chief Justice S Manikumar and Justice AM Shaffique on February 10, does not clarify who will be part of these 'campus police units'. But, student bodies, who fear that this can lead to many problems like intimidation of students and moral policing, are apprehensive about such a move, News Minute reported.
This directive has come after a representation was submitted in court, by a retired IPS officer N Ramachandran (former Kottayam District Police Chief), in which he exhaustively detailed the alarming rise in drug abuse cases in the state.
Subsequently, the High Court had asked Kerala police to provide details about the measures they were taking on this matter.
Four hundred educational institutions in the state, most of them schools, are affected by drug abuse, said the Special Branch of Kerala Police's submission in court. They also admitted a substantial jump in the number of drug abusers in the state. What is disturbing is that the police revealed that of the affected 400 educational institutions, nearly 74.12 %  are schools, 20.89% are colleges and 4.97% are ITIs and polytechnic institutes.
This alarming situation prompted the court to recommend to the state special branch to establish 'Campus Police Units'. They will be tasked with conducting regular checks inside the educational institutions, and personally search students. The state will have to enable enforcement agencies to enter the educational institutions to book students under the Narcotic Drugs and Psychotropic Substances (NDPS) Act.
Also read: Kerala HC restrains police from arresting Sunny Leone in cheating case
Besides these punitive measures, the HC also directed the police to conduct awareness programs among students and establish rehabilitation mechanisms. VK Sanu, the National President of the Students Federation of India (SFI), the student wing of the CPI (M), admitted to News Minute that campuses do face an issue of drug abuse.
However, he said, instead of policing, awareness had to be created among students. He said that any decision involving campuses should be discussed with students first, who are the primary stakeholders in this issue.
Other student leaders like Sneha RV Haripad, Vice-President of the Kerala Students Union (KSU), the students wing of the Congress party, too concurred with his view.
She felt that police intervention should be limited to "night patrolling" to make sure that anti-social elements do not enter campuses, she pointed out. Teachers should monitor students and report such incidents. She felt that last year's order by the High Court banning student protest activities, which disrupt normal functioning of educational institutions, should also be examined in relation to drug abuse.
"When campuses cease to have a creative atmosphere enabled by politics and arts, issues of drug abuse pops up," she said.
The Kerala police meanwhile has said there is no question of feeling intimidated by the directive. These campus police units are just a way to "empower the campus community to deal with the issue of drug menace", a senior police chief said.