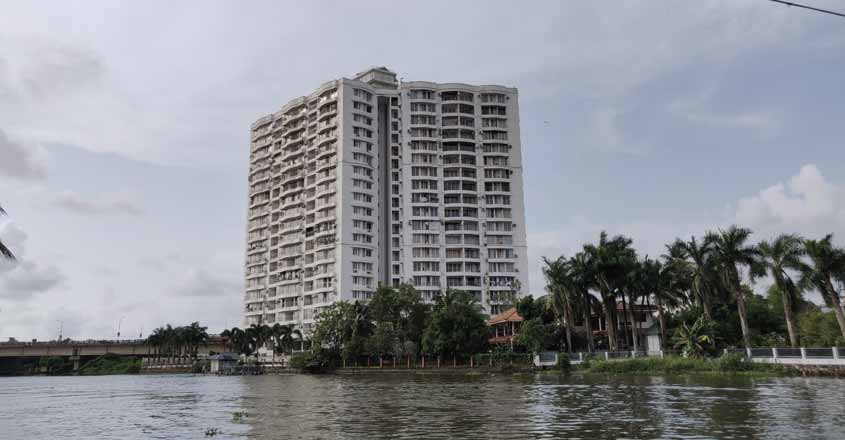 SC lashes out at Maradu residents for seeking more time to vacate
The Supreme Court on Friday (October 4) admonished the Maradu flat owners for seeking more time to vacate the four apartment complexes. Justice Arun Mishra lashed out at the arguments made by the residents saying they were given enough time.
Mishra told that the top court's patience was being tested and the flat owners would be held in contempt of the court if they continue to be adamant.
According to Manorama, the owners of 50 vacant flats in these four complexes have not yet been found as they are believed to be abroad and the authorities said that they are unable to be traced. As the deadline to vacate the flats ended on Thursday (October 3), most of the apartments were emptied by the residents.
Reports says that around 243 out of 326 flats have been vacated. The revenue department has been given the responsibility of vacating these flats before the demolition drive starts.
Before the demolition of flats, the Kerala government had sanctioned ₹1 crore to the Maradu Municipality for the evacuation and arrangements needed for the residents.
The Supreme Court had ordered the demolition of the four apartments – H2O Holy Faith, Alpha Serene, Golden Kayaloram and Jain Cove on May 8, 2019 for violating the Coastal Regulation Zone norms.
Last week, the top court had directed the demolition of the apartment complexes within 138 days, a time-line given by the Kerala government, and directed the state to pay ₹25 lakh interim compensation to each flat owner within four weeks.
Also read: ₹25 lakh relief pittance for flats costing ₹1.5 crore, say Maradu residents