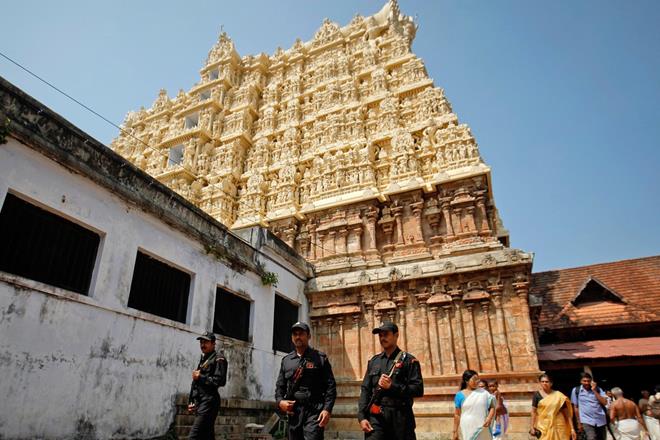 Nine years after the Kerala High Court directed the state government to set up a trust to take control of management and assets of the historic Padmanabhaswamy Temple, the Supreme Court on Monday (July 13) set aside the 2011 verdict and upheld the rights of the Travancore royal family in the administration of one of the richest temples in the country.
In the 18th century, the Travancore Royal House had rebuilt the sprawling temple, an architectural splendour in granite, in its present form. Until 1949, the Devaswom Boards of Travancore and Cochin had controlled all temples managed by the erstwhile Princely States of Travancore and Cochin, according to Indian Express.
But, according to the Instrument of Accession, a legal document between the Indian government and princely states of Travancore and Cochin, Padmanabhaswamy temple's administration was 'vested in trust' in the Ruler of Travancore. The Instrument of Accession was signed in 1947 and was notified two years later.
However, in 1971, through the 26th Amendment to the Constitution of India, all the privileges and allowances granted by the Central government to families of erstwhile princely states ceased to exist. But Balarama Varma, the last ruler of the royal family continued to manage the affairs of the temple until his death in 1991.
It was taken over by his brother Marthanda Varma that prompted devotees to move courts that lead to a legal battle, in which the Kerala government had backed the petitioners' claims that Marthanda had no legal right to manage the affairs of the temple. In 2007, Marthanda claimed that the treasures of the temple belonged to the royal family.
Two years later, TP Sundarrajan, a former IPS officer, filed a PIL before Kerala High Court, seeking transfer of control of temple from the royal family to the state government. On  January 31, 2011, the high court pronounced the verdict and restrained executive officer and Maharaja of the royal family against opening any of Kallaras (vault).