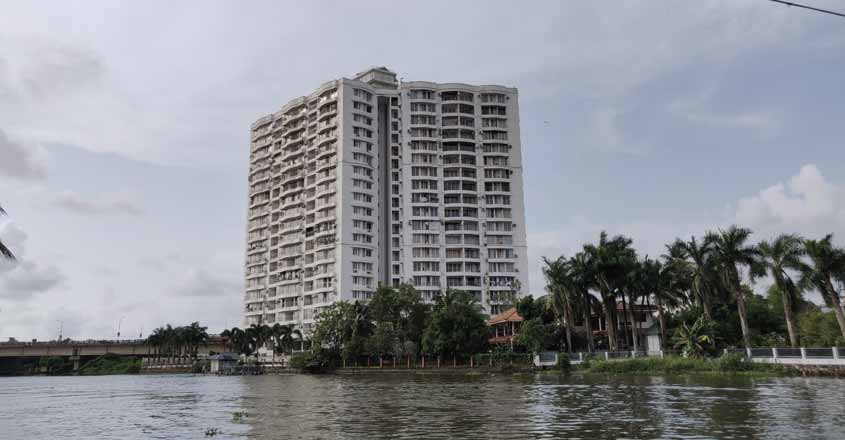 No end in sight to crisis as deadline to vacate Maradu flats draws to a close  
With the deadline granted to the residents of Maradu flats ending on Thursday (October 3), and the government rejecting their demand for two more weeks to leave, the crisis only appears to have escalated.
The water and power supply that got restored temporarily in the four apartment complex to enable relocation is all set to be cut during the course of the day.
But the residents have threatened to resume their hunger strike if the deadline is not extended. They contend that not all of them have found places to relocate besides alleging that the administration has not provided alternative accommodation to them. Even the ones given to them either belong to brokers or middlemen or outright fake ones, they allege.
The administration had earlier claimed that they have identified over 500 flats in Kochi for the temporary relocation of the residents.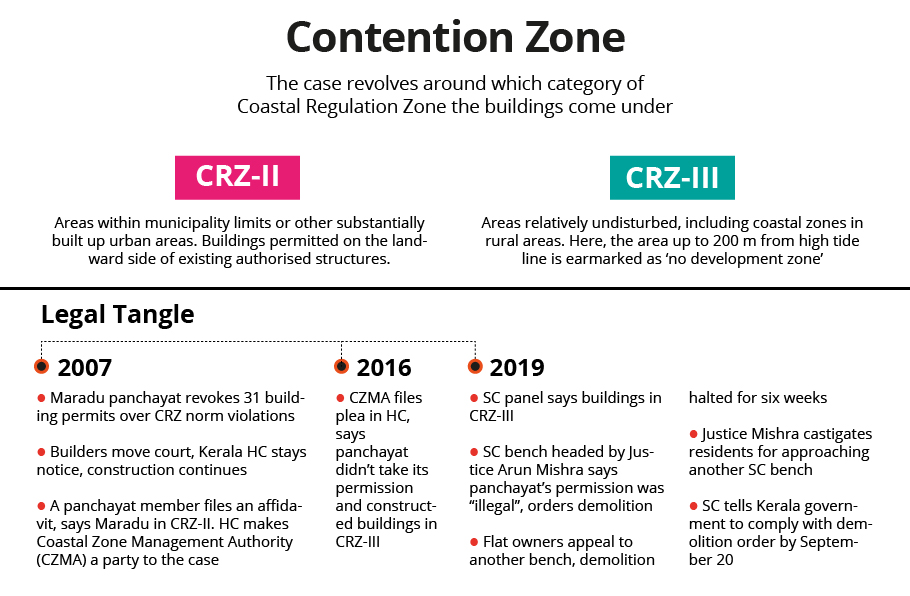 Adding to the crisis, the residents living near the Maradu flats are on a protest against the demolition of flats using controlled explosion. Accusing the government of not keeping them informed of the developments, they have demanded that the administration fix the damage caused to their houses.
"We have been born and brought up in Maradu. We are getting information about demolition and all related information from the media. Reports suggest that there should not be any residence in the one km vicinity of the place where demolition is to take place. The residents of the flats are moving out, but what about us? We need assurance from the government," said KB Subeesh, secretary of the Mythri Residents' Association
Last week, the Supreme Court had directed the demolition of the apartment complexes within 138 days, a time-line given by the Kerala government, and directed the state to pay ₹25 lakh interim compensation to each flat owner within four weeks.
Also read | Flats demolition: Vijayan calls for all party meeting