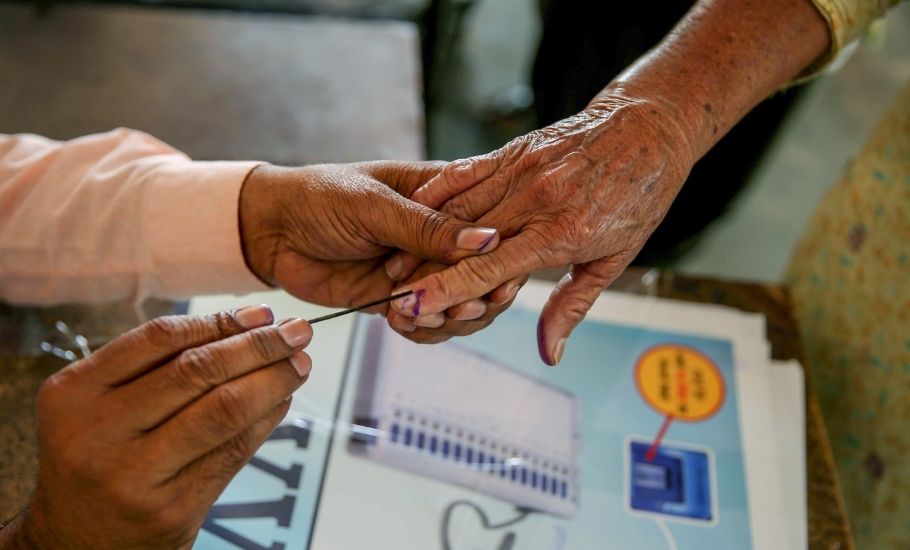 The local civic bodies in Kerala will go to polls in the first week of December. These elections are held in an unusual time (COVID pandemic). Hence, all parties need to adapt to unusual methods of campaigning. The state election commission too is preparing for polling and counting while strictly adhering to the Covid protocol.
On its part, the state cabinet has taken a decision to bring amendments to the Kerala Panchayat Raj Act and Municipal Act in order to facilitate voting for those who will be in isolation (quarantine) during the polling. In the present scenario, those in quarantine get an option for postal voting only. They will be required to submit an application two days prior to the polling or within the time frame prescribed by the election commission. However, there is no provision for those who test positive either on the previous day or on the day of polling. As per the present rules, they cannot cast their vote. Hence, the Kerala government has prescribed amendments to the Kerala Panchayat Raj Act and Municipal Act so as to provide the last one hour (5 to 6 pm) exclusively for COVID positive patients and those who start isolation on or the previous day of polling.
Advertisement
Voter Guide – an illustrative guide for voters to cast their vote in a COVID safe manner.https://t.co/e1TZBefVjI#BiharAssemblyElection2020 #NoVoterToBeLeftBehind #ECI #ElectionCommissionOfIndia pic.twitter.com/dLCV4s8RO7

— Election Commission of India #SVEEP (@ECISVEEP) November 6, 2020
The state government has also issued COVID-19 guidelines for all candidates. Filing nominations will not be a photo event as it used to be earlier. Only three persons, including the candidate, would be allowed to enter the room of the returning officer at a time. Only one vehicle would be allowed on the premises of the returning officer. The candidate is not supposed to come with a group of party workers as it used to be in the pre-COVID times. Processions in vehicles are not permitted and wearing a mask is mandatory.
Also read: COVID-19: 50% drop in active cases since its peak in September
If the candidate is in quarantine, he/she can submit the nominations through a representative. Online training will be provided to polling officers on how to handle an election in the time of pandemic.