Lush greenery, pure air and tranquil ambience. The usually pristine charm of Kerala, Thrissur to be specific, fades away when you enter the district limits of Malappuram, which is among the worst affected by the recent floods and landslides in the state, triggered by torrential rains. The road to Kavalappara, where 30 have perished and 29 are missing in landslides, reeks of death and despair.
The journey from Thrissur to Nilambur which usually takes an hour, took 5 hours as roads battered by heavy rains were dangerous to drive on. More than a dozen ambulances, carrying bodies exhumed from the landslip site and the injured, rush past at lightning speed bellowing their frantic-sounding sirens.
On a narrow stretch, rescue and rehabilitation volunteers from Cochin University clear the road of debris and slush, left behind by the floods, to make way for the ambulances.
Advertisement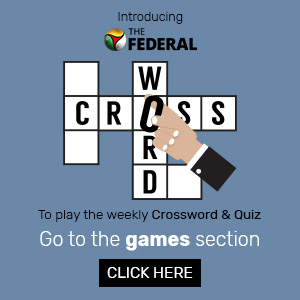 "A number of relief teams carrying food and relief materials are stranded on the way to Gudalur," said Hamid, a resident of Nilambur.
Although erratic drizzles and showers threaten another deluge, residents and shopkeepers use the daytime to salvage whatever remains of their merchandise from heaps of mud and slush.
A visibly shattered Unni Krishnan, stands near his rain-wrecked automobile upholstery shop, trying to get help to move pieces which can still be retrieved. Most of the furniture and upholstery sets he had readied for clients have either swollen up due to being submerged for days or have gotten muddied and torn.
"I have lost goods worth ₹3 lakh in the flood. The entire shop was drowned in flood water. There was no way to save anything," says Krishnan who came to his shop after the flood waters receded on Monday.
Krishnan, a heart patient, had a stroke when floods had destroyed his shop in the floods last year. This time, his only complaint is that he has no one to help him restore his shop.
"Volunteers are helping people clear their houses of debris first. No one has thought about shopkeepers yet," he says.
A little ahead, the road is choked. Apart from ambulances rushing, a truck full of rescue workers and relief volunteers pass by.
"Today, many of the bodies that were retrieved from the slush at Kavalappara were without heads or limbs," says Ajmal KK, a resident of Chungatara village in Nilambur.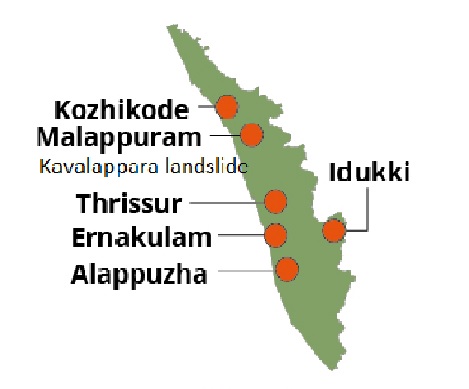 Like many others in the neighbourhood, Ajmal and his family either rushed to their relatives' houses at elevated places or nearby relief camps to save themselves, when water in the nearby Punnapuzha river started rising on August 7.
He said the next two days were traumatic.
It was heart-wrenching to hear Ajmal narrate his ordeal. "We returned to see that all our stuff was damaged in the floods. I had shifted all our belongings, including TV, refrigerator and furniture to the second storey, but the water somehow managed to reach them. Almost 1,500 people left their flooded homes behind and stayed in the nearby camp," he says.
With no electricity, limited mobile and internet networks and poor road connectivity, Ajmal says he is completely cut off from knowing what is happening in a radius of 2 kms.
For families like Ajmal's this time of the year is usually spent preparing for and celebrating Bakrid. They get together organising mehendi sessions, dinners and cultural programmes. But this Eid, all that Ajmal and his family could do was offer a quick prayer at the nearby mosque and survive on frugal meals.
"There is no food. We are completely dependent on relief food. Forget about a feast and new clothes to wear for Eid," he says.