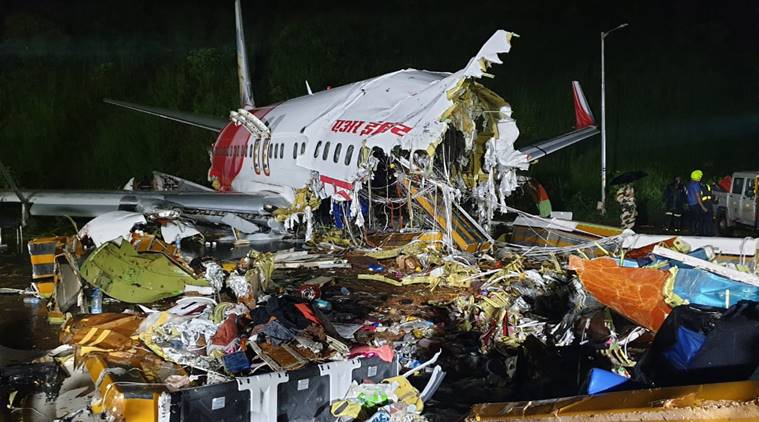 Kozhikode crash: Black box recovered; CM announces ₹10L for kin of dead
Black boxes or digital flight data recorders were recovered from the Air India Express Flight IX-1344 which crash-landed in Kozhikode airport on Friday evening while carrying 184 passengers from Dubai to Kerala in the Vande Bharat Mission.
The plane skid off a tabletop runway amid heavy rain and broke into two pieces after falling into a 35-ft deep gorge leaving 18 people dead including the two pilots and 127 others injured.
The black box – a Digital Flight Data Recorder (DFDR) and a Cockpit Voice Recorder (CVR) – keep a detailed track of on-flight information, stores hundreds of data-points, including information about an aircraft's altitude, position, performance, speed, braking and system status, as well as the conversations between the pilots in the cockpit. They're designed to work even when pilots are uncontactable and are off the radar.
The black box is in fact a bright orange colored box which helps spot them easily and is more visible when lost in the wreckage or at the bottom of the ocean. The black box is crucial for air crash investigations as they help piece together the malfunction of the aircraft. Data from the black boxes is plotted down on charts by investigators for examination of the events leading up to the crash. Using this an animation will be recreated of the final moments of the flight. It is in these moments where investigators discover the most likely cause and who should be held responsible.
Related news: 100 planes landed on Kozhikode's tabletop runway since May 7: Union minister
The Civil Aviation Ministry said the Boeing 737 aircraft on a flight from Dubai to Kozhikode overshot the runway at Kozhikode airport at 7.41 pm on Friday. "No fire was reported at the time of landing," it said.
Sources said 149 injured passengers are being treated in 16 hospitals in Kozhikode and Malappuram. One of them has tested positive for COVID-19. Air India will receive the mortal remains of the pilot and the co-pilot after post-mortem at 3 pm.
Chief Minister Pinarayi Vijayan announced that the expenses of the treatment of the injured will be covered by the government and ₹10 lakh rupees for the family of the deceased. ₹2 lakh will be given to those who are seriously injured and ₹50,000 to those who survived minor injuries.
The chief minister also congratulated locals who acted on time for the rescue. "We were able to bring down the death toll because of their dedication and timely action," he said.
There were 184 passengers including two pilots, 10 infants, and four cabin crew members on board the aircraft, the ministry added. It was a repatriation flight operated by the Centre under the Vande Bharat mission to bring home Indian nationals hit by international travel restrictions due to the spread of COVID-19.