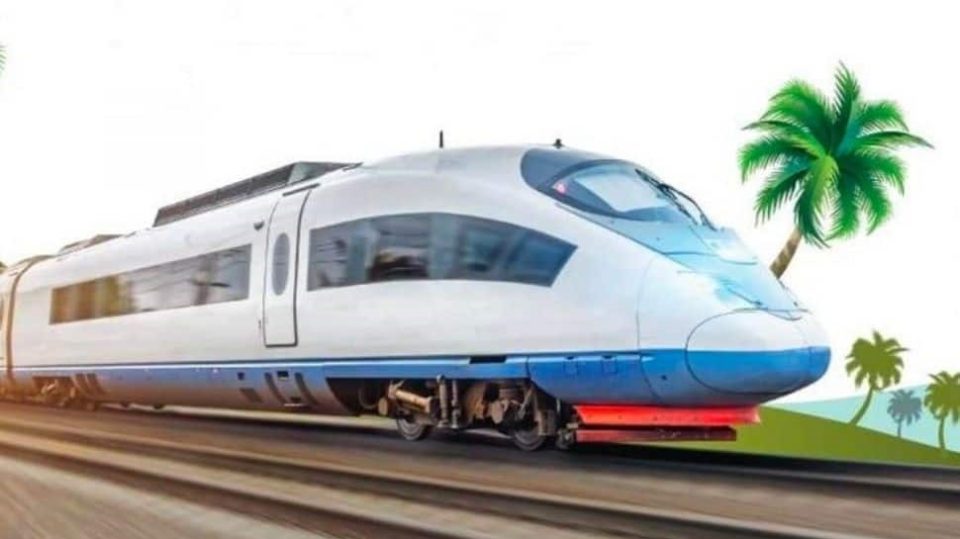 Kerala went ahead without nod for K-Rail project, Centre tells Kerala HC
Slamming the CPM-led Kerala government for carrying out a survey and laying the foundation stone of K-Rail without the consent of the Railway Ministry, the Centre has also told the Kerala high court that the Detailed Project Report of the project is incomplete.
The Centre told the court that many technical aspects of the DPR are missing though the Kerala government had been told to submit it, according to news reports.
The SilverLine or the K-Rail project has been given just an in-principle approval to prepare a comprehensive DPR. And this the state had failed to do, said the Centre to the court. The Railway Minister has also clarified that they had not sanctioned the project.
These statements have been issued by the Centre after the court sought clarification on its stand on the project. There have been cases that have been filed against the Kerala government for its haphazard manner in doing the survey for the project.
Also read: Kerala govt would go ahead with SilverLine rail project: Vijayan
The SilverLine project, expected to reduce travel time from Thiruvananthapuram to Kasaragod to around four hours, is being opposed for being "unscientific and impractical", besides putting a huge financial burden on the state. It is estimated to cost around  ₹64,000 crore.
The 530-km stretch from Thiruvananthapuram to Kasaragod would be developed by K-Rail, a joint venture of the Kerala government and the Ministry of Railways.
Starting from the state capital, SilverLine trains would have stoppages at Kollam, Chengannur, Kottayam, Ernakulam, Thrissur, Tirur, Kozhikode and Kannur, before reaching Kasaragod.
Also read: Kerala govt's panel discussion on SilverLine runs into controversy
Also read: Kerala govt's K-Rail whips up a storm; residents fear loss, displacement
Also read: Kerala can have SilverLine without displacing people: Minister