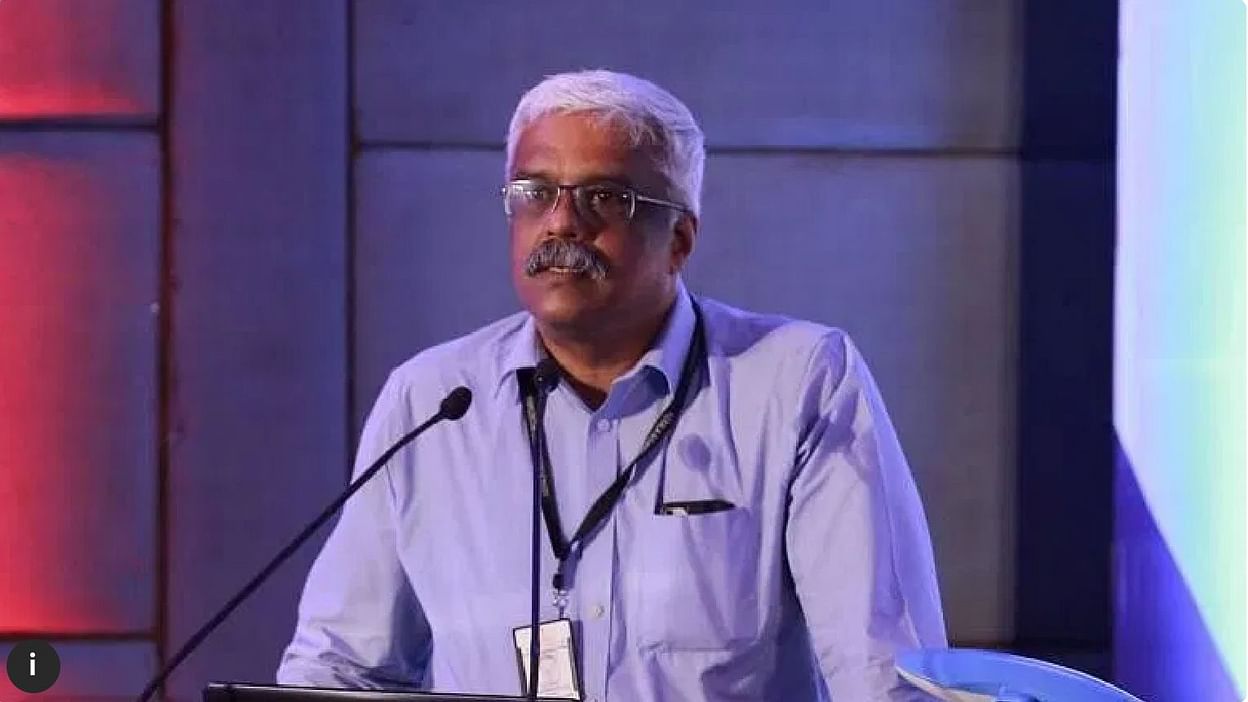 Kerala gold smuggling: ED wants ex-Principal Sec Sivasankar further probed
In the Kerala gold smuggling case, being investigated by multiple central agencies, the Enforcement Directorate in its additional complaint to a special court in Ernakulam has strongly suspected the role of former Principal Secretary M. Sivasankar.
Key accused Swapna Suresh has told the ED that she had met Sivasankar many times in the presence of Chief Minister Pinarayi Vijayan.
On July 5 this year, 30kg gold worth ₹ 14.82 crore was seized by the Central Board of Indirect Taxes and Customs at the Thiruvananthapuram airport from a diplomatic bag that was meant to be delivered to the UAE Consulate in the state capital.
Sivasankar was suspended and removed from the post after a preliminary inquiry confirmed that he had links with Swapna Suresh, one of the key suspects in the National Investigation Agency (NIA) probe.
Related news: Did Kerala minister KT Jaleel unwittingly help gold smuggling racket?
In its report submitted to the special Ernakulam court, the ED said that "the role of M Sivasankar who was the key person in the present government, in the entire episode has to be thoroughly investigated". According to the ED report, Sivasankar helped Swapna to open a bank locker through his chartered accountant Venugopal in the SBI.
It is alleged that Swapna used this joint locker with Venugopal to keep her unaccounted money.
The ED on Wednesday opposed Swapna's bail plea. The Ernakulam court will on Friday hear both sides.
The ED is learnt to have found that Swapna Suresh along with other accused Sandeep Nair and Sarith committed offences under the Prevention of Money Laundering Act. The report says Swapna Suresh, Sarith and Sandeep Nair smuggled gold 21 times (weighing about 166.88 kg) through diplomatic channels.
The proceeds of commission
According to Sarith's statement, he and Swapna received ₹ 40 lakh each for gold smuggling. Swapna has stated that she received a commission for executing business deals between the UAE Consulate and Indian companies.
As per her statement to ED, she received $ 35,000 from UAFX Solutions Pvt Ltd, $ 70,000 from Car Palace Group, ₹ 1.08 crore from Unitac Builders and Sane Ventures and $ 30,000 from Forth Force as commission. She got $ 50,000 as a tip from the ruler of Sharjah when he visited India in 2017- 2018.
However, the ED report states that there is no evidence to prove her claim of getting such a huge amount as commission. "She was not in possession of any evidence to prove that the money and gold she kept in the locker were legally acquired by her," the report said.
Related news: Suspended Kerala IAS officer appears before NIA in gold smuggling case
Sivasankar in his statement said he knew Swapna since 2017 as the secretary to the Consulate General and that she had become a family friend. In late 2018, Swapna asked for his help to make a fixed deposit of ₹ 20 lakh. Sivasankar then asked his CA to help her with the fixed deposit. According to his statement, he had not instructed Venugopal to open a bank locker, but he was informed of it by Venugopal later. He has denied knowledge about a huge amount with Swapna.
According to Swapna's statement as recorded by the ED, she had met Sivasankar eight times officially (many times unofficially). She met Sivasankar 5-6 six times in the presence of Chief Minister Pinarayi Vijayan. However, this statement of Swapna is not being seen corroborated by Sivasankar in his statement given to the ED.
Missing links
The ED has submitted a WhatsApp chat between Sivasankar and Venugopal, indicating he was aware of the financial dealings of Swapna. There are several references alluding to the CM's former principal secretary who had a 'dubious role' in the whole episode of gold smuggling and money laundering, which the CPI-M interprets as "politically motivated".
Interestingly, the report submitted by ED does not mention the dates of these WhatsApp chats. According to sources, the bank locker was opened in 2018 and the locker was emptied in 2019 March-April. It is yet to be confirmed whether Swapna had continued using the locker with or without the knowledge of Venugopal. The 22-page report submitted by ED does not give any detail.
Related news: Key accused in Kerala gold smuggling case gets bail in customs case
Sources say the WhatsApp chats took place between 2018 October and 2019 March. According to the ED report as well as that of NIA, the gold smuggling through diplomatic channels started only in July 2019 July. So, allusions arousing suspicion about the role of Sivasankar in gold smuggling do not match with the facts on record as of now.
The report has hardly any reference about investigations conducted abroad. However, it says that there is no further investigation pending abroad. The report refers to Faisal Farid as absconding. He is the accused in NIA's FIR who allegedly sent the gold from UAE through diplomatic channels. However, ED's report also does mention that they have not issued any look-out notice, nor any non-bailable warrant against anyone.
It seems that interrogating Faisal Farid, who is said to have had a major role in gold smuggling, is not required for the ED.