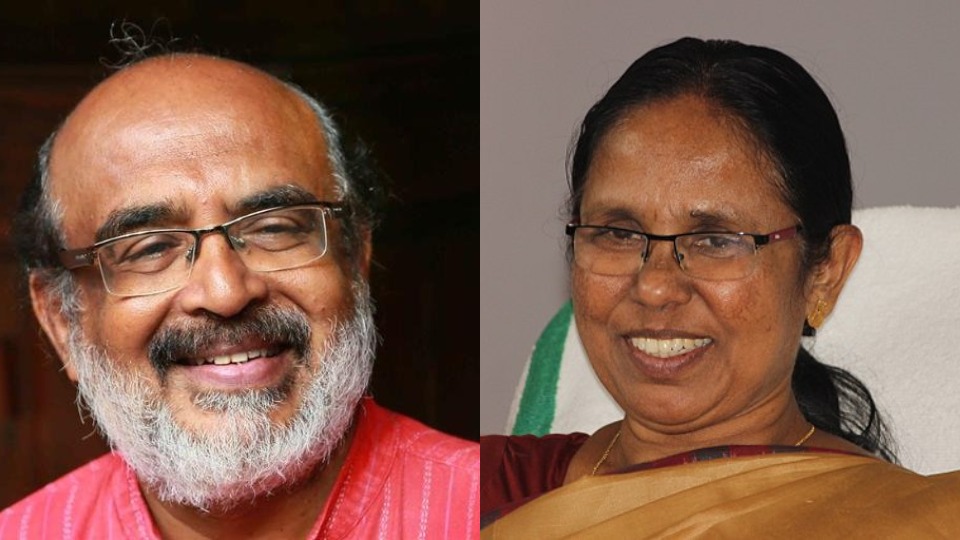 Karunya makes a comeback in Kerala
Kerala Health Minister KK Shailaja and Finance Minister Thomas Issac on Monday (July 29) announced that the state government will withdraw the controversial order on the Karunya Benevolent Scheme (KBS) that stated that it would not provide financial assistance for the members of the Karunya Arogya Suraksha Padhathi (KASP).
The Kerala government had earlier decided to discontinue the Karunya Benevolent Scheme (KBS), after launching the Karunya Arogya Suraksha Padhathi (KASP) in April, this year. The KASP aims to provide health insurance coverage for the underprivileged section of society at a nominal premium charge. People belonging to below poverty line and above poverty line sections of the society can apply for this coverage. KASP is an integration of several healthcare insurance schemes such as the Centre's Ayushman Bharat Yojana and the State's Karunya Benevolent Fund.
The Kerala government raised the money for KBS from the government-run lottery called Karunya lottery. After the launch of KASP, speculations were rife that KASP did not include people, who came under the ambit of the old scheme of KBS.
On Monday, the Kerala state government said that it will withdraw the order that stirred controversy and confusion among people. Shailaja had earlier mentioned that the old scheme would continue till March 31, 2020.
Finance Minister Thomas Issac also mentioned that the department of Finance will take strong measures for funding. He added that more funds are likely to be allocated for the same.