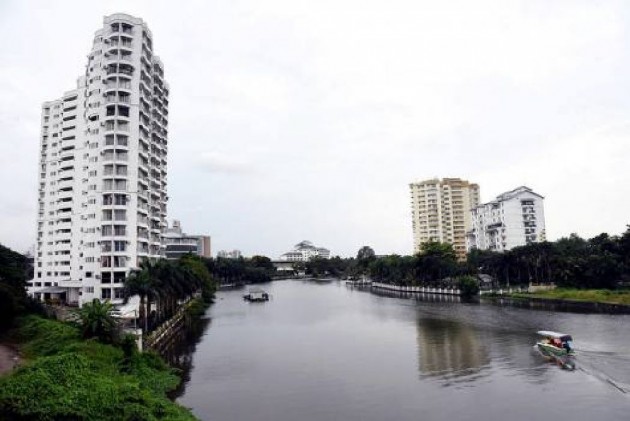 Guinness record holder to help Kerala govt demolish illegal Maradu flats
The Kerala government has sought the help of SB Sarwate, a veteran engineer, to demolish the illegal Maradu flat complexes in Kochi, which were built in violation of coastal regulation rules.
Sarwate, a mining engineer from Bhopal, is specialised in overseeing building demolition and holds a record in the Guinness Book of Record for the same. He has supervised 200 building demolitions till date.
Recognised as mine manager, Sarwate's specialisations include stone mining, controlled explosion and implosion of buildings.
The engineer is scheduled to arrive in Maradu, Kochi to examine the situation on Thursday (October 10).
The Kerala government has shortlisted three companies for demolishing Maradu flats. According to the chief secretary Tom Jose, the four apartment complexes will be handed over to the bidder for demolition on Friday (October 11).
Also read: Kerala's Maradu residents call off strike, eviction process underway
The companies were directed to conduct an elaborate study on the situation, to determine the process of demolition, the methods to be used, the environmental impact and the pollution to be caused in the place. A report will need to be submitted within 15 days.
The Kerala State Remote Sensing and Environment Centre has identified 9,522 buildings within one-km radius of the to-be-demolished flats. These buildings will also be issued an alert before the demolition process begins.
The Supreme Court had ordered the demolition of the four apartments — H2O Holy Faith, Alpha Serene, Golden Kayaloram and Jain Cove — on May 8, 2019, for violating the Coastal Regulation Zone norms.
The top court had also directed the Kerala government to pay ₹25 lakh interim compensation to each flat owner within four weeks.
Also read: 140 Maradu evictees lack valid ownership records, say reports