Kerala finance minister T M Thomas Issac announced various schemes for enhancing the quality of technical and higher education, strengthening digital economy and boosting employment, especially for women, in his 12th budget as the state tries to come out of the economic crisis caused by COVID.
The budget said that 20 lakh new employment opportunities would be created in the next five years, of which 8 lakh jobs would be created in 2021-22. It is estimated that in Kerala, at least about 60 lakh people are not part of the formal economy — 5 lakh women professionals are on a career break staying at home, another 40 lakh educated women are outside the labour force staying at home and 16 lakh educated youngsters are registered with employment exchanges waiting for employment. The state will start a scheme and use the digital platform to give job opportunities to about 20 lakh among them in five years, Isaac said.
The budget has allotted an additional ₹1,000 crore to local self-governments. The finance minister also announced that the support price of rubber, paddy and coconut has been raised to ₹170, ₹28 and ₹32, respectively.
Advertisement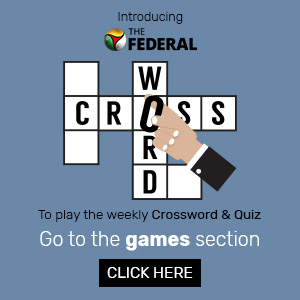 Recognising that 'work from home' has become the new norm, the government has earmarked ₹20 crore for converting buildings at block and municipality level as 'work stations', especially for women. The budget also announced a scheme providing one laptop for each family and for providing laptops for students from fishermen, Dalit and tribal communities at subsidised rates.
To enhance education, the budget announced 500 post-doctoral fellowships that will provide ₹1 lakh a month. ₹2,000 crore will be allotted from KIIFB fund for  infrastructure development of universities.
There will also be a ₹1,500-crore package for the development of the fishing community.
To boost business, a scheme for innovations and startups was also announced. The state expects 2,500 new startups, providing employment to a minimum of 20,000 people, to start operations in 2021-22. The budget also announced the construction of three major industrial corridors with a capital investment of ₹50,000 crore will begin in FY22.
The government also announced a hike in the honorarium to ASHA and local body members and an increase in welfare pensions to people in various sectors.
The Budget said a massive campaign will be launched to reduce crimes against women. A mapping of atrocities against women will be done in all local government institutions. Data on where, when and from whom women faced atrocities will be collected by using members of the Kudumbashree neighbourhood groups. An amount of ₹20 crore will be allotted for this mapping exercise. Issac said 20 per cent of the total plan outlay is dedicated for women-oriented programmes.
Also read: Kerala HC says can't deny rights as NCC rule excludes transgenders
The finance minister also claimed that the production under public sector undertakings, which was ₹2,799 crore in 2015-16, has increased to ₹3,148 crore in  2019-20. There was a cumulative loss of ₹213 crore in 2015-16, which has now turned into a cumulative profit of ₹102 crore.
Isaac also highlighted an increase in the number of people availing of services of public health care systems.
The finance minister criticised the Centre for leaving the state abandoned in the times of a crisis like the one caused by COVID. "The state governments have to compensate for the failure of the Centre," he said. "The stand of the central government put the states in a crisis. 60% of the total government expenditure of the country is through state governments. It is the responsibility of state governments to provide relief and ensure treatment to the public at the time of COVID. The revenue receipt of the state government fell to one-third during the COVID crisis," he said. "The financial assistance through the Finance Commission has also been decreased. The central government has delayed the GST compensation also. Even though states were permitted to take additional loan of 2% of the state GDP, no state has fully utilised this due to the stringent conditions. Because of all these, state governments were constrained to cut expenditure during a period of recession. This also aggravated the crisis," Isaac said.
Also read: A first since Independence: Budget to be paperless due to COVID scare
He also alleged that there are organised moves to sabotage KIIFB, Kerala's prestigious autonomous venture for infrastructure development and it is because of this move that KIIFB was noted as unconstitutional in the Finance Accounts Report of 2019-20. 
Isaac also criticised the three controversial farm laws passed by the Centre.