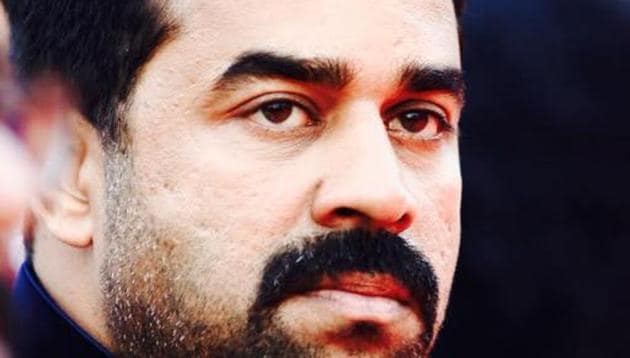 Accused of sexual assault, Malayalam producer Vijay Babu names victim, threatens to sue her
The Kerala film industry is rocked by another scandal with Malayalam film actor-producer Vijay Babu being accused of sexually assaulting a female actor.
Another well-known actor, Dileep, has been the prime accused in the abduction and sexual assault of an actress in a case that dates back to 2017. Last month, the police had arrested filmmaker Liju Krishna for allegedly sexually abusing a woman, who had assisted in his films.
Now, Kerala police has registered a case against Vijay Babu, days after the woman, also an actor, alleged sexually assault. Babu said he is innocent and, in fact, the real victim of the case as he revealed the woman's name in a Facebook live.
The woman lodged a complaint with the Kochi police on April 22 stating that Babu had sexually abused her several times and even raped her, promising roles in his films.
Also read: Setback for actor Dileep as Kerala HC refuses to quash murder conspiracy case
In his defence, Babu conducted a Facebook Live. He said he knew the woman since 2018 and also gave her roles in his productions following the due audition process. Babu said he has evidence to prove the woman is under depression. "She sent several messages to me saying that she was suffering from depression. I have around 400 screenshots of those messages. I haven't sent any messages to that woman for the last one-and-a-half years,'' Babu said.
The Malayalam actor said he will file a defamation case against the woman for harming his public image. "Let it be the beginning of a new 'Me Too'. Let us start a new fight,'' he said during the Facebook Live.
Babu is the founder of film production company Friday Film House and has six productions to his credit. He bagged the Kerala State Film Award for Best Children's Film, as the producer, for 'Philips and The Monkey Pen'.
Also read: Here is why prosecution has sought more time to probe Dileep case
Looking at the number of sexual assault complaints, the Kerala High Court recently asked the film industry to set up a joint committee to deal with cases of sexual harassment of women.
The court also suggested that the production unit of each film industry should maintain an internal complaints committee (ICC) in case more than 10 workers are employed.