The arrest of 57-year-old Karnataka Congress leader DK Shivakumar by the enforcement directorate in a money laundering case on Tuesday (September 3) has created something unusual. While the ruling Bharatiya Janata Party (BJP) members maintained deafening silence, the Congress could not carry sustained campaign. It also failed to get much response for a state-wide bandh call on Wednesday (September 4).
Except for sporadic incidents of violence in parts of Vokkaliga belt in Ramanagara and Kanakapura, the home turf of Shivakumar, it was business as usual in the state on Wednesday and Thursday.
For Shivakumar, the Vokkaliga leader who was seen as a troubleshooter for the Congress, a state-wide support was missing even within the party. For the BJP, which is trying to make inroads into the Vokkaliga heartland of old Mysore region, dominated by the Congress and Janata Dal (Secular), it is clear that the party do not want to be seen as anti-Vokkaliga and hence remained mum.
Advertisement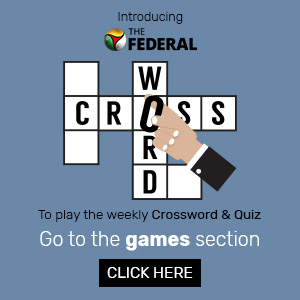 The BJP, soon after appointing its new president Nalin Kumar Kateel, made it clear that their next target would be the Old-Mysore region where the party is lagging behind. None of BJP's senior leaders either commented nor took to Twitter.
Also read: DK Shivakumar's arrest triggers violence in parts of Karnataka
When asked, rural development and panchayat raj minister KS Eshwarappa said, the party has nothing to gain out of this arrest. "We are in power and we do not want to misuse the incident. The Congress gained much when Yediyurappa got arrested during the Congress regime and it backfired after some point. We do not want to make the mistake they did. The ED will do a probe based on evidence there is no political mileage that we seek here," Eshwarappa said.
Shivakumar tried to rake in emotional support from his party workers by lamenting that the investigators did not allow him to offer prayers to his deceased father on the Ganesha festival. Besides, he even questioned his fierce political rival and BJP leader B Sriramulu's comment that those who eat salt must drink water.
Shivakumar, who during the time of instability of Congress-JD(S) rule after two dozen MLA resigned from their post, had jokingly told Sriramulu to switch sides and that the party would offer him a deputy CM post. He made this statement in the cabinet and both leaders left laughing.
Sriramulu on August 30, made a statement saying ED and IT has the right to investigate any person irrespective of how rich or influential a person is. "Instead of making allegations against BJP over his arrest, Shivakumar must answer the ED. Those who eat salt must drink water," Sriramulu said.
Also read: DK Shivakumar arrested in money laundering case, Cong cries foul
Shivakumar had taken on Sriramulu during the Lok Sabha by-election of Ballari in November 2018. Shivakumar's close aide Ugrappa had defeated Sriramulu's sister who contested on a BJP ticket. The BJP won the seat however in the 2019 polls.
However, Sriramulu was quick  to apologies for his comments and said his intention was not to hurt Shivakumar. Similarly, Chief Minister Yediyurappa, who along with DK Shivakumar, is an accused in the illegal land denotification case pending in the Supreme Court, made statements in favour of Shivakumar. Yediyurappa said he felt sad about the arrest of Shivakumar and he would pray for his early release.
Shivakumar enjoyed a good support from the fellow politicians in Karnataka. However, his aggressive approach did not give him pan-Karnataka appeal within the party. Even Siddaramaiah, who called it a vendetta politics, said it was wrong for people to take law into their hands, however the irate workers were doing it voluntarily and the party did not ask them to indulge in any kind of violence.
Speaking about the development, political analyst Narendar Pani said, even though the BJP appointed Aswath Narayan, a Bengaluru-based Vokkaliga leader as its deputy CM, it may not give them much leverage as Narayan did not enjoy support beyond his constituency.
Also read: Enforcement Directorate summons DK Shivakumar in money laundering case
"The BJP knows they cannot hurt the Vokkaliga sentiment and it would backfire. Hence the silence. And for Shivakumar, while he was prominent and enjoyed the support of party high command, at the end of the day it was about how many MLAs supported him," he said.
"The Congress support based was divided among many senior leaders in the state. Hence Shivakumar did not enjoy a state-wide support from MLA and that was clear with the way how the leaders reacted during his arrest," Pani said.
Perhaps, for the BJP, the Vokkaliga vote bank is more important in the long run and it goes beyond the upcoming bypolls in the state.