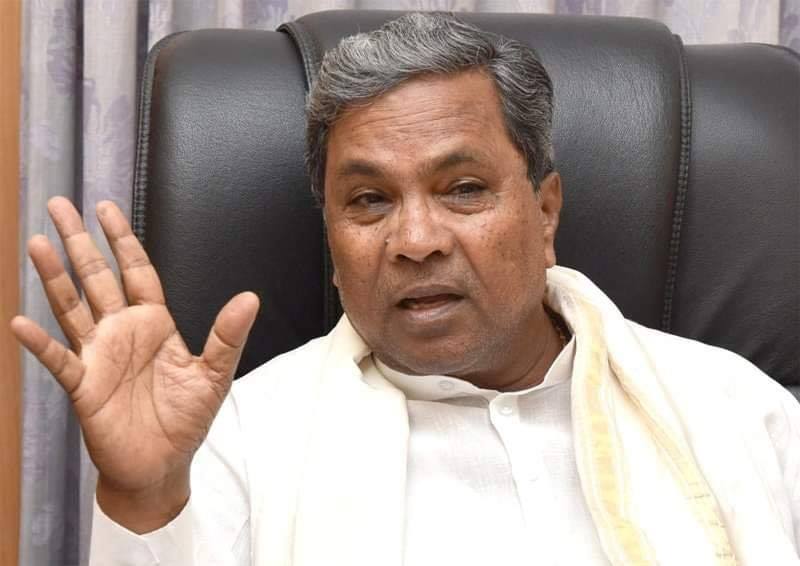 A government school teacher has been suspended for allegedly sharing someone's post on his Facebook page criticising Karnataka Chief Minister Siddaramaiah for burdening the state with debt during his previous tenure from 2013 to 2018.
Shantha Murthy MG, a teacher from Chitradurga district, allegedly shared Rajashekhar Hiremath's post against Siddaramaiah on the day he was sworn-in for the second time as chief minister on May 20.
Also read: It's official: Congress names Siddaramaiah as Karnataka CM, DK Shivakumar his deputy
Hiremath allegedly wrote in his post, "Siddaramaiah who sank the state with maximum debt has come back again to further sink it in loans." According to the post, during their tenure as chief ministers – SM Krishna borrowed Rs 3,590 crore, Dharam Singh Rs 15,635 crore, HDK Rs 3,545 crore, BS Yediyurappa Rs 25,653 crore, DV Sadananda Gowda Rs 9,464 crore, Jagadish Shettar Rs 13,464 crore and Siddaramaiah Rs 2.42 lakh crore.
"The total loan amount from SM Krishna to Jagadish Shettar is Rs 71,331 crore. Debt by Siddu (Siddaramaiah) is Rs 2.42 lakh crore. What else will happen with his freebies Bhagya," the post read.
In the suspension order dated May 20, L Jayappa, Discipline Authority and Block Education Officer of the Department of Public Instruction, said Shantha Murthy violated the Karnataka Civil Service (Conduct) Rules -1966 due to which he has been suspended.
(With agency inputs)