Caught between the devil and the deep sea, persecuted Rohingya Muslims who crossed borders to take refuge in India and settled in Bengaluru are fighting for their survival and safety day in day out.
Besides the religious oppression and struggle to get their refugee status renewed, there are a host of other problems they face.
Considering that most of them do menial jobs including rag-picking, waste segregation and deal in scraps, they have stiff competition from fellow migrants from Bangladesh. Since both the communities depend on similar jobs for their survival, fights between the two groups for dibs are quite frequent.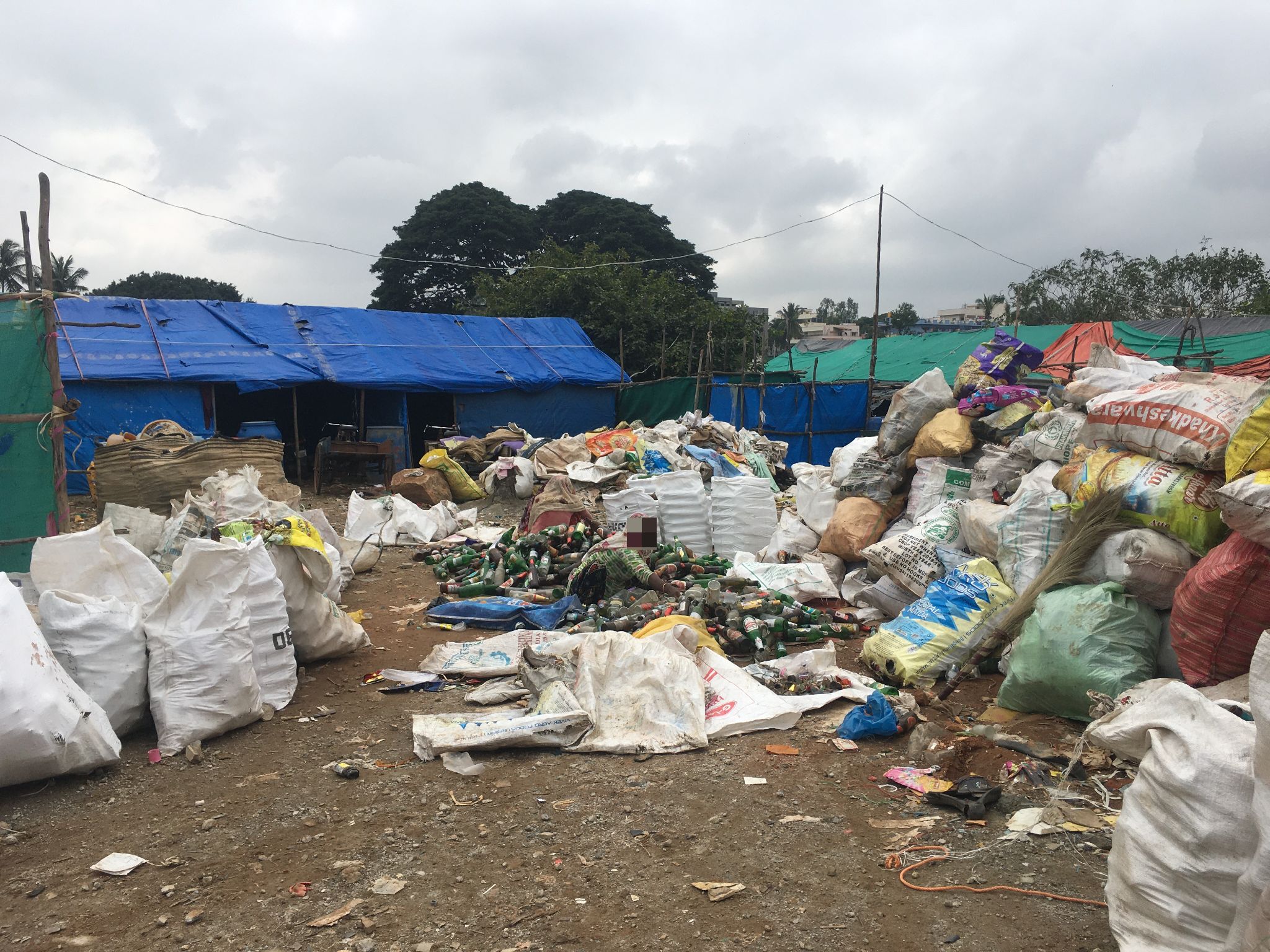 While a group of 145 Rohingya muslims, recognised as refugees by the United Nations High Commission for Refugees (UNHCR) are settled in the northern part of the city, the refugee status of one-third of the population expired in September 2020. With COVID-19 restrictions, many have not been able to go to the UNHCR offices in Hyderabad, Delhi or Chennai to get their refugee cards renewed.
"We spoke to the UN officials and sent our documents through WhatsApp as sought by them in mid-November. While they said we will get the cards renewed in a week, so far we have not got any response," said Karimullah, one of refugees.
When The Federal checked with the UNHCR officials in Chennai, they said a digital letter would be sent to concerned refugees within two days of receiving the documents through WhatsApp. The letter would be treated as a valid renewed document.
"Due to the COVID-19 crisis, we have been encouraged to send letters as all the regular Refugee Card renewal interviews and certificate extension activities are suspended. We have informed the refugees to get in touch with us in case they face hurdles from the local administration or the police," an UNHCR official in Chennai, who did not wish to be quoted, said.
Related news: Rohingyas in TN tackle lockdown blues, pine for better living conditions
UNHCR did not respond to The Federal's email as to how many refugees are in Karnataka and what rights are they entitled to upon receiving the UNHCR refugee cards.
Rohingya vs Bangladeshis
The Rohingya refugees say the local community and Bangladeshi migrants have taken advantage of their plight and often ask them for bribes, threatening that they will inform the police about the Rohingyas' illegal stay if they do not oblige.
"We thought India was safe and hence arrived in the country. After four years of arrival, we received the refugee cards. Only Bangladeshis are creating problems for us," said a Rohingya refugee.
Four of the family members of Hafza Ali (name changed), a Rohingya refugee, were beaten up by a group and looted in the middle of the night. The group allegedly demanded "hafta" (an informal fee) to allow them to continue rag-picking work in the area. When the Rohingyas refused to heed to their request, the group beat them up and kidnapped the family members for ransom.
The Rohingya family, whose refugee cards had expired, feared going to the police thinking they might be subjected to harassment or face detention. "The kidnappers beat my daughter and took my husband and son and demanded ransom. We had already paid them ₹1 lakh and now they came asking for more," Ali said. "We thought Bangalore was safe and came and settled here. We face no problems from the locals nor the police. But these Bangaladeshi migrants are creating problems for us," Ali said.
The family finally registered a police complaint with the help of Law and Policy Research Institute (LAPRI). The inspector dealing with the case said investigations revealed that those who beat them up were from West Bengal and not from Bangladesh. They have remanded two people in connection with the case.
No laws to protect them
While BJP politicians and workers consider Rohingya refugees a threat to national security and time and again make incendiary statements against the community, the refugees fear for their safety. The Rohingya community now fears that there might be a backlash against them.
India is not party to the 1951 Refugee Convention or its 1967 Protocol. Neither does it have a national refugee protection framework. According to a UN report, while India granted asylum to a large number of refugees from neighbouring countries, the government dealt differently with various refugee groups.
Zia Nomani, programme director at Law and Policy Research Institute (LAPRI) has written a mail to UNHCR seeking them to provide legal intervention, recognise them as refugees and intervene suitably with relevant authorities so that the harassment of the community stops.
Earning between ₹8,000-₹10,000 a month and living off a heap of garbage on the outskirts of the city, the families mostly work at night collecting waste just to be away from the police radar.
Unwanted in Myanmar and unwelcome in India and Bangladesh as refugees, they enjoy no state protection or benefits. They have to fend for themselves.
Related news: India's flip-flops on Rohingya crisis exposes its neighbourhood disconnect
Karimullah, whose hut was burnt in Jammu in 2017 after a series of hate campaigns by Jammu and Kashmir National Panthers Party among others, took refuge in Bengaluru hoping it's safe.
"UNHCR officials told us to take refuge in any place other than Jammu saying it isn't safe anymore. So I took refuge in Bangalore in 2018. We work hard to make a living and not depend on anyone. Even with that one has a problem," Karimullah says.