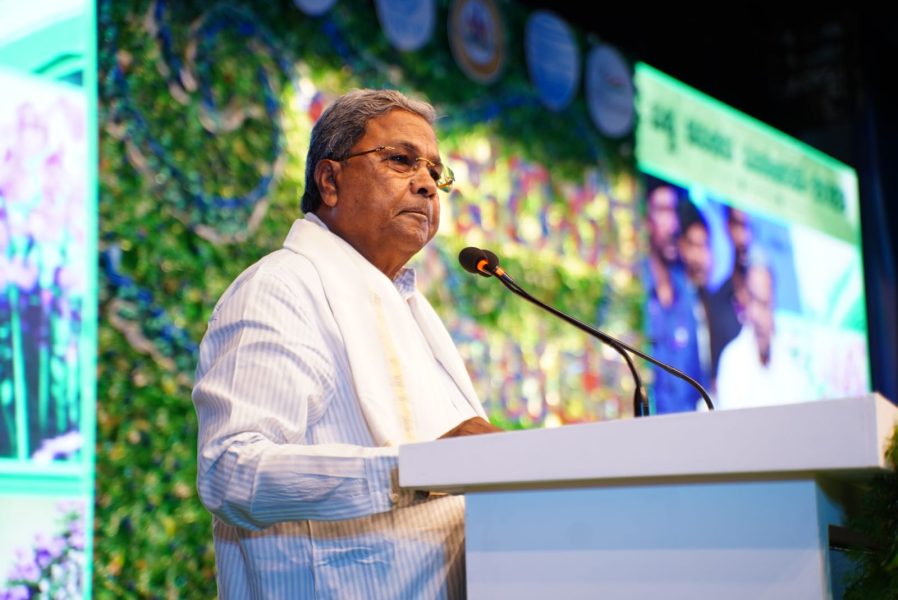 Siddaramaiah lucky to be CM twice, leaving behind old guard: Congress MLA
Amid reports of brewing discontent within the Karnataka Congress, senior party MLA Basavaraj Rayareddy has remarked that luck played a key role in shaping the political future of leaders like Siddaramaiah, who became chief minister after joining the party, "leaving behind the old guard".
Rayareddy also noted that people much junior to him had become ministers.
Recently, 30 legislators — Rayareddy reportedly one of them — wrote to Chief Minister Siddaramaiah over the non-implementation of development work in their respective constituencies and the functioning of certain ministers. The party leadership has reportedly expressed concern over the matter.
Also read: Discontent in Karnataka Congress: DKS, state MLAs to meet party top brass in Delhi
"Luck favours certain people"
Addressing a gathering in Koppal on Wednesday (August 2), Rayareddy said, "LK Advani built the BJP, but Modi became the Prime Minister. Sometimes luck is in favour of certain people. Look at Siddaramaiah; after coming to Congress, he twice became the chief minister. What should the old guard in Congress be thinking? It is all about the time of a particular individual."
He added that those who "used to walk behind" him had become ministers. "There are about 20 of them… I was an MLA with their fathers, but today, they show arrogance in front of me. I was MLA and MP with Bommai's (Basavaraj Bommai) father (SR Bommai). I was a minister in Deve Gowda's Cabinet; Kumaraswamy was then scared of standing next to me. What to do? It was written in his fortune (to become CM)," he added.
Also read: Karnataka Congress MLA threatens to quit at CLP meet, cites self-respect, denies apologising
"But, one has to serve"
"So many people won't get an opportunity (to be a part of a government) sometimes, but it doesn't mean they (those getting the opportunity) are great and we are any less. One should have the mentality to serve; power may come and go, but one has to serve," Rayareddy asserted.
Siddaramaiah, who was earlier with Janata Dal and JD(S), joined the Congress in 2006. He served as the chief minister of Karnataka from 2013 to 2018 before his current term that began in May this year. Rayareddy, a former minister, was also with the Janata Dal earlier.
Clarifying that his statement was regarding being lucky in politics, Rayareddy told reporters in Kalaburagi that eligibility and seniority are not yardsticks in politics. "Ministers are made based on social justice and regional factors. It has become the tradition," he said. The senior politician added that in his opinion, it is better if those who have experience in administration become ministers.
(With agency inputs)