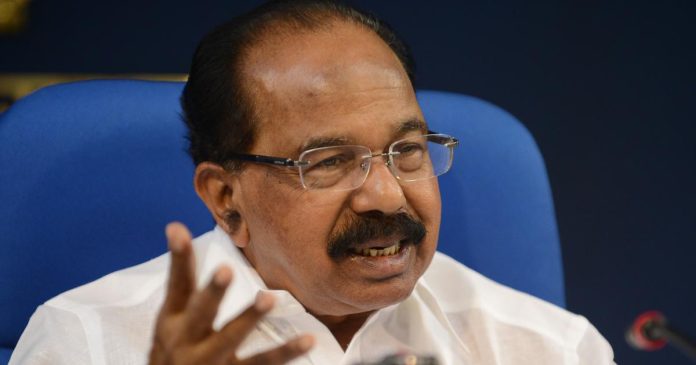 Rahul Gandhi's disqualification as Lok Sabha MP would be a poll issue for the Congress in the Assembly elections in Karnataka and it would contribute to the defeat of the BJP government in the state, senior party leader M Veerappa Moily said on Monday.
The former Karnataka chief minister said there is a "groundswell" of support for the Congress in the state, and his party's campaign on corruption issues have worked, while the BJP is facing a "strong anti-incumbency wave". "Definitely, Rahul's disqualification following his conviction and sentencing by a Surat court will be a campaign issue," the former Union minister said in a chat with news agency PTI.
Also read: Karnataka Assembly polls: BJP Parliamentary Board meet on April 8 to finalise candidates
Asked if the disqualification issue would serve to the "political advantage" of the Congress in the poll-bound state, Moily said: "It's everywhere in the country; after all, it (the issue) shows that it's the peak of vendetta politics." He said the issue would create a sympathy wave for the Congress apart from becoming "one of the factors responsible for the fall of the BJP".
Moily said his party's campaign is far more aggressive than the ruling BJP, which is concentrating more on the Narendra Modi-Amit Shah image. "The Congress would focus on exposing the BJP, the Modi government and their revengeful politics," he added.
Moily alleged that the BJP government has "messed up" the reservation issue in Karnataka. He was referring to the Bommai government's recent decision on scrapping four per cent reservation for Muslims within the OBC category and earmarking an additional two per cent each to Vokkaliga and Veerashaiva-Lingayat communities and creating four sub-categories to introduce internal quota for different Dalit communities under the SC category.
(With Agency inputs)