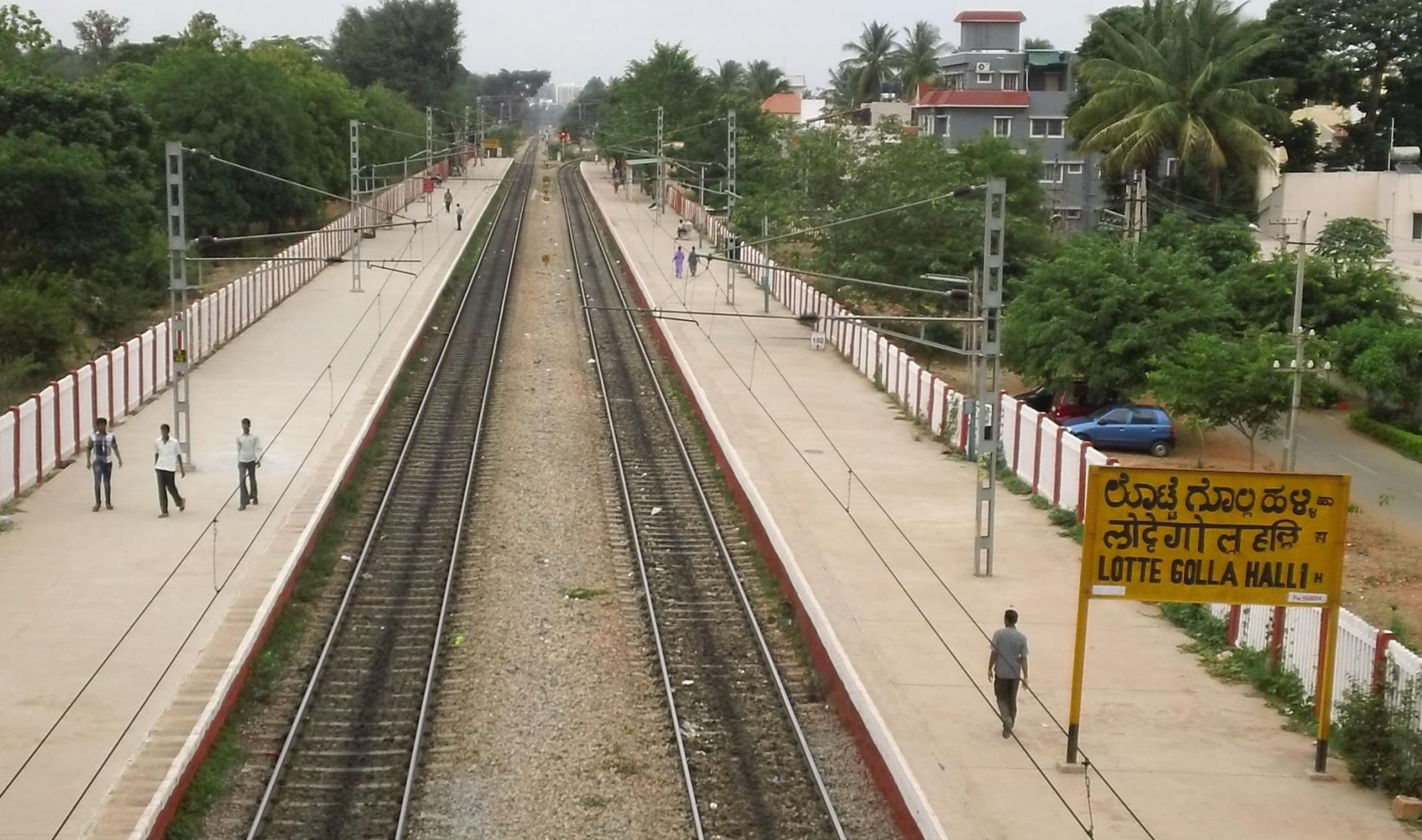 Citizens' forum bats for suburban railway in Bengaluru
The much-awaited ₹22,242 crore suburban railway corridor project in Bengaluru, which was halted by the Prime Minister's Office, still seems to have a way out, especially after the new council of ministers was sworn in.
Piyush Goyal retaining the railway ministry and Belagavi MP Suresh Angadi taking charge as a Minister of State has given a new ray of hope to a citizens' group, who now wants the ministers to fast track the rail project and relook at the Prime Minister's directive.
"The Prime Minister has betrayed Bengaluru by stalling the project," says Srinivas Alavilli, co-founder of Citizens For Bengaluru, a civic NGO.
After years of appeals, petitions, feasibility studies and mass movement, we were able to push various governments to approve the project. We condemn his act asking to rework on the project," he adds.
Bengaluru, with an estimated population of 1.1 crore and about 80 lakh vehicles plying on the roads (as per transport department data), battles several issues including poorly-built roads and unplanned civic structure.
Alavilli says the city needs an integrated transport system and governments must look at connecting roads, metro rail and suburban rail network.
"The city cannot sustain with the existing road networks. One cannot issue a direction saying Metro and suburban rail network should not compete," he adds.
The newly-appointed MoS for Railways, Angadi, said he would consult with all other concerned MPs and ministries to resolve the issue.
Earlier, former railway minister Sadananda Gowda and finance minister Arun Jaitley had announced Centre's support for the project in their Budget speeches. However, nothing much happened on the ground.
State approval in January
In January, the state cabinet had approved the much-awaited project. As per the project report prepared in consultation with the government, the state required 717 acres of railways land for the project.
Before the elections, railway minister Piyush Goyal had announced that the Centre was ready to lease the land at ₹1 per acre, while the estimated cost of the land was ₹6,700 crore. However, later he retracted on his promise.
Don't compete with metro: PMO
In a letter date March 20, 2019, which was leaked after the elections, the Prime Minister's Office had sought to restructure the project and not compete with metro.
In a letter to Karnataka Rail Infrastructure Development Corporation, the implementing agency of the state government, the railway ministry highlighted the PMO's observation.
The letter also called for reducing the number of suburban stations with the city, which it felt should be served by the metro or buses.
"The project financials maybe worked out considering the railway land as per the applicable lease charge," the letter stated.
The project is spread across four corridors: Kengeri – Bengaluru City – Whitefield (Corridor-1); Bengaluru City – Yelahanka – Rajanakunte (Corridor-2); Nelamangala – Mathikere – Baiyappanahalli (Corridor-3); and Heelalige – Yelahanka – Devanahalli (Corridor-4).