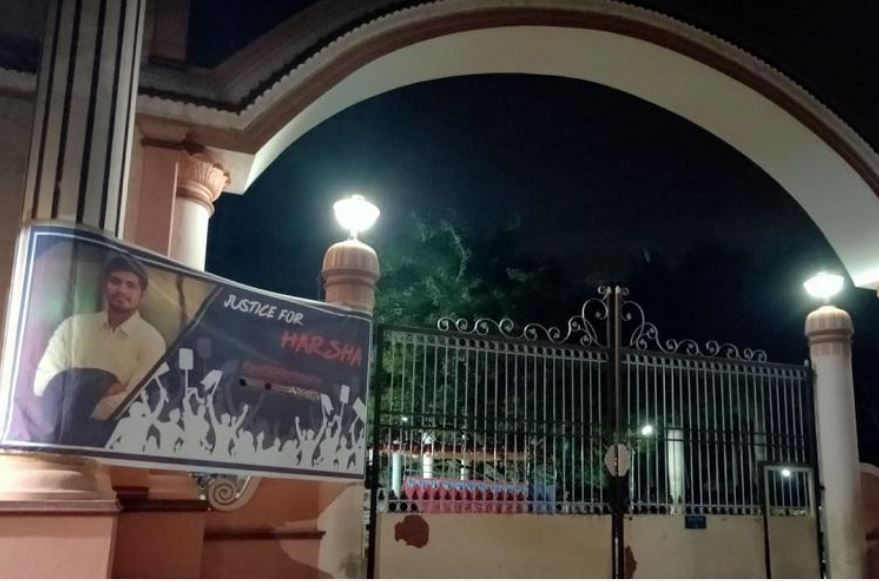 Amrita college student suicide: Four days on, no arrests yet
Four days after a student of a private-run Amrita School of Engineering in Bengaluru committed suicide over alleged harassment by school management, no formal arrest has been made.
No formal arrests have been made even though it has been four days since a student of Amrita School of Engineering in Bengaluru committed suicide over alleged harassment by school management.
Sri Harsha, a final year engineering student jumped to death from the seventh floor of a college building on October 21 after the college expelled him for protesting against water shortage in the hostel campus.
The college is one of the many educational institutions under Amrita Vishwa Vidyaeetham run by spiritual leader Mata Amritanandamayi.
Even as Harsha's fellow students continued their protest seeking justice for him, Bengaluru police registered an FIR and ordered an inquiry into the case.
ALSO READ: In Gujarat school shocker, students asked how Gandhi committed suicide
"So far we have not arrested anyone. We are holding an inquiry and action will be taken after the due process gets completed," Isha Pant, Deputy Commissioner of Police (DCP) of Bengaluru south-east said.
The victim's father G Vijaya Bhaskar, a resident of Vishakapatnam in Andhra Pradesh held the college's associate dean SG Rakesh and director Dhanraj Swami responsible for his son's death.
According to police, about 10 staff members of the college have been booked as accused in the case on charges of tampering with the evidence and abetting suicide.
Police said they are looking into the complaint in which it was alleged that officials wiped off the bloodstains from the spot where the victim fell to his death. College authorities have also been accused of deleting the video footage of a CCTV camera, which recorded the suicide.
ALSO READ: Debt-ridden farmer commits suicide over crop damage in UP
Pant said, as per the statement of one of the accused, the victim had removed the CCTV camera from the hostel premises during the protest and was hence suspended.
However, students alleged that the college authorities' threat to expel Harsha and withdraw his placement with an MNC to which he got recruited recently, forced him to take the extreme step.