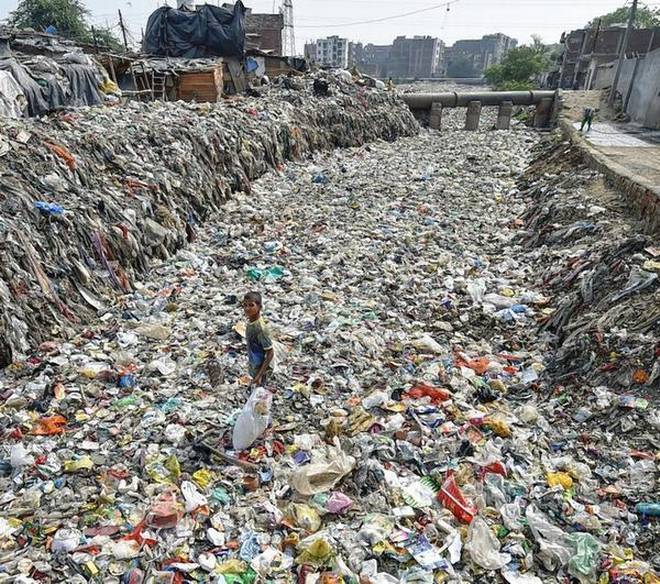 Maintaining garbage in Bengaluru is expensive; state govt allots more funds & experts fume
Maintaining garbage in Bengaluru is expensive business, it seems. In a surprise move, the Karnataka government has enhanced the budgetary allocation for solid waste management (SWM) by ₹150 crores, taking the entire amount now earmarked for this division to a massive ₹1,619 crore. In the original budget, the SWM allocation was ₹1,459 crore.
The reason being given for this budget revision, which has been done with the approval of the state CM Basavaraj Bommai, is that the Bruhat Bengaluru Mahanagara Palike (BBMP) incurs a lot of expenditure in managing landfills among other issues.
A report in Deccan Herald said that many experts have questioned this move considering the BBMP just dumps the city's waste in landfills and does nothing to process it in a scientific manner. Already, the BBMP is under fire for ignoring fiscal discipline and releasing an over-sized budget (uploaded on its website quietly 30 minutes before the midnight of March 31) of ₹10,484 crores.
However, this budget has now been revised on May 7 when the Urban Development Department (UDD), further hiked up the BBMP budget by ₹377 crore. Out of this amount,  ₹150 crore has been allotted for solid waste management.
BBMP's new chief commissioner Tushar Girinath, however, defended the revised budget, claiming that the government has "rightfully" increased the allocation to landfill sites.
Also read: Congress leader Shivakumar hints at early assembly polls in Karnataka
According to the news report, this hike in the budget will put an extra strain on the BBMP's finances. It is not clear how the BBMP will generate these funds. The extra funds are however set aside for the operation and maintenance of landfill sites (₹95 crore, earlier it was ₹20 crore). Repair and maintenance of waste-processing plants has also shot up to ₹90 crore, up from ₹15 crore proposed by the BBMP) and another ₹65 crore has been assigned for drinking water facilities.
Another ₹200 crore has been set aside to match the contribution of the state government.
Under these new revisions, the cost of maintaining landfill sites is all set to touch over ₹375 crore, which is a record high. After all, experts said that the BBMP just dumps mixed not inert waste on landfill sites despite court orders and National Green Tribunal rules on the issue.
The expenditure on SWM has shot up by 50 per cent. In 2018-19 and 2019-20, the BBMP spent ₹1,000 crore each, and this figure jumped to ₹1,622 crore in 2021-22.