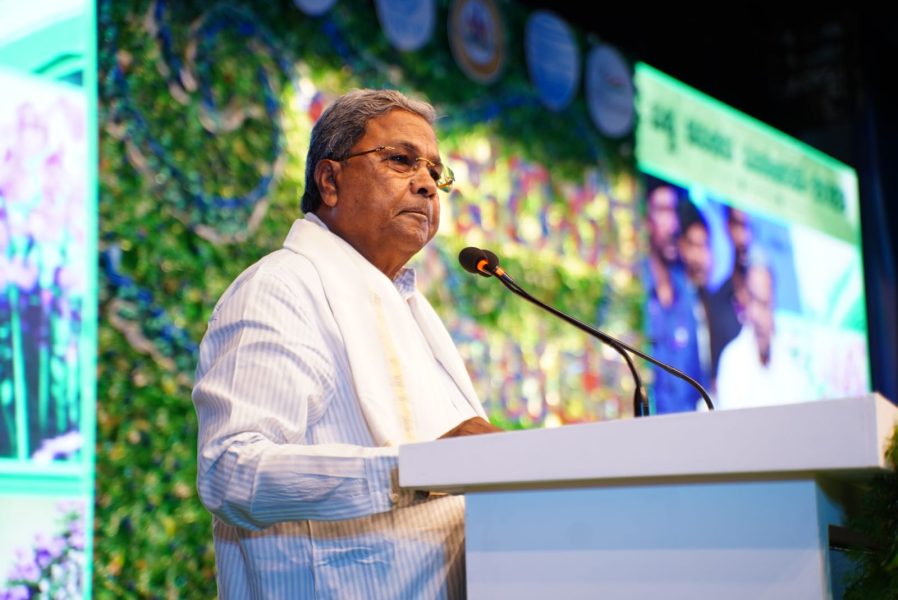 Karnataka: Stormy Budget session likely over poll guarantees, bills to repeal laws
The Karnataka Assembly looks set for a stormy session starting Monday (July 3) as the Opposition BJP gears up to attack the Congress government over the delay in implementation of its poll guarantees one and a half months after it came to power with a thumping majority.
The five guarantees were supposed to come into effect from the day the government came to power.
The Assembly session will start with Governor Thaawarchand Gehlot addressing the joint session of both the houses of the legislature on Monday, highlighting the government programme. Chief Minister Siddaramaiah, who holds the finance portfolio, will present his Budget on July 7.
Also read: Seers to Karnataka govt: Don't revoke anti-conversion, cow slaughter laws
The Karnataka government is likely to table a bill scrapping the anti-conversion law called Karnataka Protection of Right to Freedom of Religion Act, 2022, brought in by the previous BJP government.
According to some Congress insiders, the government will also introduce a bill scrapping the anti-cow slaughter law called Karnataka Prevention of Slaughter and Preservation of Cattle Act, 2020.
The government may also introduce a bill repealing the Karnataka Land Reforms (Amendment) Act, besides another amendment pertaining to the Agricultural Produce Marketing (Regulation and Development) (Amendment) Act, 2020.
Also read: Anna Bhagya: Karnataka govt to offer cash instead of 5 kg rice due to grain unavailability
Pandemonium is expected when the Congress presents the bill repealing the anti-conversion and anti-cow slaughter laws, as the BJP is likely to protest vehemently. The exercise to de-saffronise textbooks may also invite the BJP's ire during the session.
The Siddaramaiah government will make budgetary provisions for its five guarantee schemes, namely Gruha Jyoti (offering up to 200 units of free electricity for residential purposes), Gruha Lakshmi (promising Rs 2,000 to women heads of BPL/APL ration card holders), Anna Bhagya (promising 10 kg rice to each member of BPL ration card holders), Yuva Nidhi (offering Rs 3,000 to unemployed graduates and Rs 1,500 to unemployed diploma holders who passed this academic year, for 24 months) and Shakti offering free bus rides to Karnataka women across the state in non-luxury government buses.
The state, with a budget of over Rs 3.35 lakh crore, will spend over Rs 60,000 crore on these five guarantees, according to an estimate by Chief Minister Siddaramaiah.
Also read: Karnataka: BJP summons BSY to Delhi amid delay over election of Opposition leader
The BJP has decided to hold demonstrations inside and outside the Karnataka Assembly against the "failure" of the state government to implement its guarantees, with former chief minister and BJP stalwart BS Yediyurappa giving the call for the protests and saying thousands of party workers will join him.
The BJP, however, is yet to appoint a Leader of Opposition in the Karnataka Assembly.
(With agency inputs)