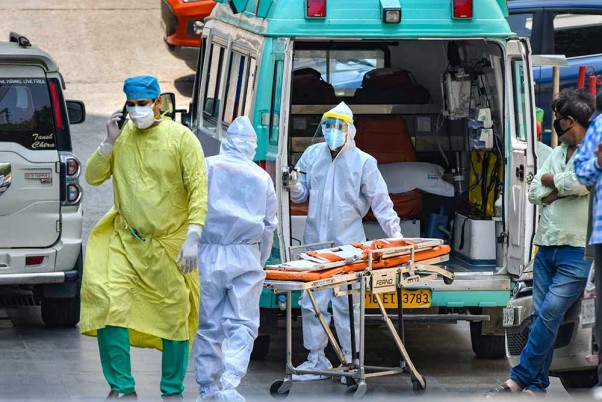 Karnataka which on Monday (June 22) breached the 9,000-mark, may witness a spike of around 25,000 cases by August 15 if the state continues its compounded daily growth rate of 4 per cent, Munish Moudgil, chief of Karnataka COVID-19 War Room has told the media.
According to IE, Moudgil said the projections are so sensitive that the numbers can reach 17,000 if the daily growth rate is 3 per cent and 25,000 in 50 to 60 days if it is 4 per cent.
Moudgil told LiveMint that the projections were "dependent on behaviour of individual citizens post opening up as well as action points that the government takes."
Advertisement
Related news: Karnataka's Mask Day spreads awareness on COVID control practices
"(The) positive part of this is that every successful effort to reduce growth rate will exponentially reduce numbers. Conversely, any slip up makes us pay heavily," he added.
With Bengaluru seeing a sudden spike of cases, accounting for 196 of the 453 new COVID-19 cases on Sunday, the Karnataka government has enforced strict lockdown rules in several parts of the city.
At a meeting with senior officials, Karnataka Chief Minister BS Yediyurappa said stringent lockdown will be enforced in places like KR Market, Siddapura, VVPuram, Kalasipalya, and surrounding areas. The streets near the residences of positive cases will also be sealed, he said.
Moudgil told LiveMint that steps like tracing contacts within 24 hours and quarantining them, closely monitoring interstate travellers and conducing more tests will help contain the spread of the infection.
Related news: Karnataka likely to see spike in COVID-19 cases post Aug 15: Minister
As per health ministry data, Karnataka has recorded 9,150 cases including 3,395 active cases and 137 fatalities. As many as 5,618 people have been discharged.