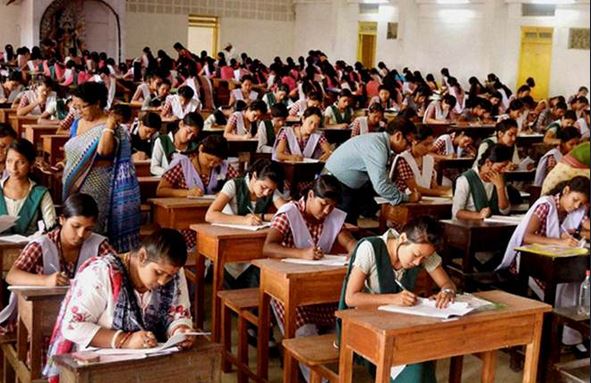 Amid the COVID-19 pandemic, the Karnataka government announced its decision to conduct the Common Entrance Test (CET) on July 30 and 31 across the state even as a large number of students and teachers asked the government to postpone it.
With states like Tamil Nadu and Maharashtra postponing entrance exams, and the Union Ministry of Human Resource Development deferring the JEE and NEET exams to September, the clamour to cancel the Karnataka exams is growing by the day.
Karnataka is confident about conducting the CET, with it being a state-level entrance exam. The government, which successfully handled the Std. X board exams last month, opines that they can handle the Karnataka CET in a similar manner.
K-CET is an offline exam conducted for admission to engineering, technology, pharmacy, agriculture, and veterinary courses in various educational institutions in Karnataka.
Advertisement
Nearly 1.94 lakh students registered for K-CET, which will be held across 497 centres. For CET, a large number of intra-state and inter-state students will appear for exams, for which logistical arrangements remain the students' biggest issue. About 1,881 students from outside the state have registered.
With limited rail and bus services, students are in a fix even though the state relaxed quarantine norms for them. Besides, students and parents fear that some of the centres allocated in containment zones will pose a greater risk. 
"We will hold a meeting with the state government and request them to postpone the exams to a future date. Things have changed the past month with the virus spreading fast in Karnataka. So it's ideal to not hold the exams now," Karnataka Government College Teachers' Association general secretary Dr H G Narayana said. "Particularly, it would cause inconvenience to students travelling from other states and districts," he added. Narayana said even private college lecturers will join hands with them to demand deferment. 
Another professor said the state should not risk the lives of teachers and students to show that their "model" works and that other states should follow suit. Kerala, which conducted the Kerala Engineering Architecture Medical (KEAM) entrance examination on July 16, had two students testing positive for COVID-19. Besides, the state police booked nearly 400 parents who had gathered in school premises and violated the social distancing protocols, while their children were attending the exams.
The Karnataka government even released a standard operating procedure for smooth conduct of exams. The education department announced that arrangements will be made for COVID positive students. The government said thermal screening, wearing of masks, and physical distance will be strictly followed and the exam centres will be sanitised two days prior to the exam dates.
"Students who test positive for COVID-19 and coming from containment zones will also be given the opportunity to write the exam. However, there will be separate rooms arranged for them. C N Ashwathnarayan, Deputy Chief Minister and Higher Education told reporters.
"Quarantine norms for students travelling from outside Karnataka will be relaxed and they can stay in the state for four days. They do not have to take COVID-19 test or undergo quarantine norms," he added. 
The total active cases in Karantaka stood at 49,069 as of July 22, with nearly 20 per cent of those testing positive for COVID-19. Ashwathnarayan justified his stand to conduct the test at a time when cases have been rising, saying the total infected population across Bengaluru in the age group 17-20 were only 40. "Admissions for other universities have already begun. There will be no virus-free month if we keep waiting," he added. 
With some of the college hostels turned into COVID-care centres, students fear the state is less prepared to handle the situation and might risk their lives. 
"Today the government is ill equipped to tackle this situation. Government should not take risks when India's coronavirus epidemic became the third biggest in the world. Student's life is more important than exams," National Students' Union of India leader Anvith Kateel said.