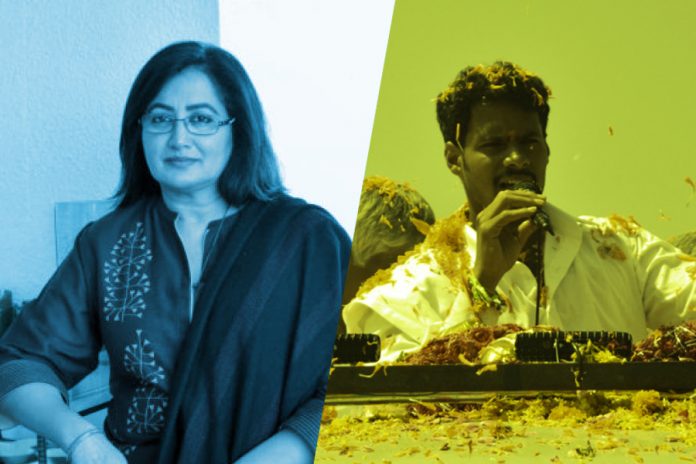 He is anything but a charismatic speaker. And his speeches most often don't go beyond the generic — a bit about how his family is indebted to the voters, more on how the Janata Dal (Secular) party strives to support people and some on what a great source of inspiration his grandfather and father are. The Karnataka Chief Minister's son, Nikhil Kumaraswamy, rides on the family legacy and the JD(S)-Congress coalition in the state.
The 29-year-old contests against independent candidate Sumalatha Ambareesh in Mandya. Actors Darshan Thoogudeepa (known for the 2003 Kannada movie Kariya) and Yash Gowda (of KGF fame) support the actor in her campaigns. With the death of her husband, actor-turned-Congress leader Ambareesh, in November 2018, Sumalatha hopes to cash in on the sympathy votes.
In Mandya, the Lok Sabha election is a battle of emotions. It could have been a cakewalk for Nikhil with the coalition support, but Sumalatha's candidature put a dampener on his ambitions.
Advertisement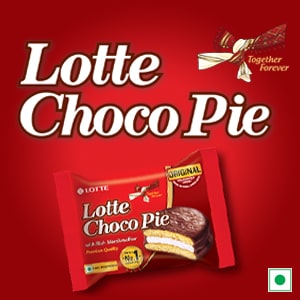 The JD(S) candidate has come under criticism for relying on his family's political strength and his attempts to lead with no political experience. In contrast, Sumalatha's candidature comes with some hope. That said, Mandya is a vokkaliga stronghold, and people still side with JD(S).
On a tricky wicket
The farmers' association Karnataka Rajya Raitha Sangha (KRRS), Bharatiya Janata Party (BJP) and some rebel Congress leaders at the booth level extended support to Sumalatha with hope that she will work for the upliftment of farmers in the region.
Though the government announced farm loan waivers, farmers complain that the money is yet to reach them. And now, loan disbursement has halted because of the moral code of conduct. Also, pending dues from sugar factories, which owe farmers about ₹140 crore, go against the ruling JD(S).
Sumalatha raises local issues and promises development during her campaigns. This is in sharp contrast to her opponent. And while Nikhil has not directly said anything against his rival, his party workers badmouth her during their campaign.
A few days ago, on his campaign trail, incumbent MP LR Shivarame Gowda raised the caste angle to woo voters. He said that Sumalatha was a Naidu and not from the Gowda clan, and people should be careful when deciding who they want as their leader. Previously, soon after Sumalatha announced her candidature, PWD minister and the Chief Minister's brother HD Revanna mocked her, saying a widow contests the election within months of her husband's death. Such videos go viral and impact voters.
"Why should these JD(S) leaders bring in caste? They should learn to respect a woman and compete in good spirit, and not mock her for contesting as a widow," said Chetan PS, a farmer and cab driver in Mandya town.
Another voter from Mandya aired similar views. "I am a father of two daughters. If anyone talks like that about my daughters, it wouldn't go down well. She married a Gowda and lived as a gowdathi (Gowda woman) for over 25 years. Why question her caste now?" asked Annayappa.
Across the constituency, women voters express their support for Sumalatha. Their allegiance only got stronger when JD(S) allegedly used state machinery to cut power supply and disconnect cable TV network on the day she filed her nomination. "For a change, a woman is contesting the election. If these men continue to talk ill of her, we won't back the party we supported for years," said Mamatha Srinivas, a resident of Gopalapura village.
Depending on the legacy
Sumalatha, Darshan and Yash have split the constituency among themselves to cover all the villages and are campaigning efficiently. But the BJP is indirectly causing problems for her. The coalition government was quick to term the recent income tax department raids on JD(S) and Congress leaders as 'vendetta politics' during election and attacked the Modi government.
As the saffron party has extended its support to Sumalatha, the raids are used as ammunition against her too. JD(S) and Congress workers at the block level build a narrative that with the BJP's support, she's misusing her powers to act against local leaders.
In many villages, people respect former prime minister HD Deve Gowda and are staunch supporters of JD(S). With his grandson contesting, they do not mince words about where their loyalties lie.
In the last Lok Sabha election, in 2014, both JD(S) and Congress secured 44% votes each, while the BJP was a distant third with 7% votes. Mandya remained a JD(S)-Congress stronghold until now. In the 2018 Assembly elections, in the eight Assembly segments in Mandya constituency, the JD(S)-Congress combine had 92% vote share. So, gaining a good vote share will be tough battle for Sumalatha, even if she was to ride on sympathy votes.
"While we may not agree with some of the JD(S) leaders' statements, these counters (badmouthing) are a part of electioneering. For years, we supported the JD(S) and we will continue to do so, keeping aside these allegations," said Shankare Gowda, a voter in Pandavapura.