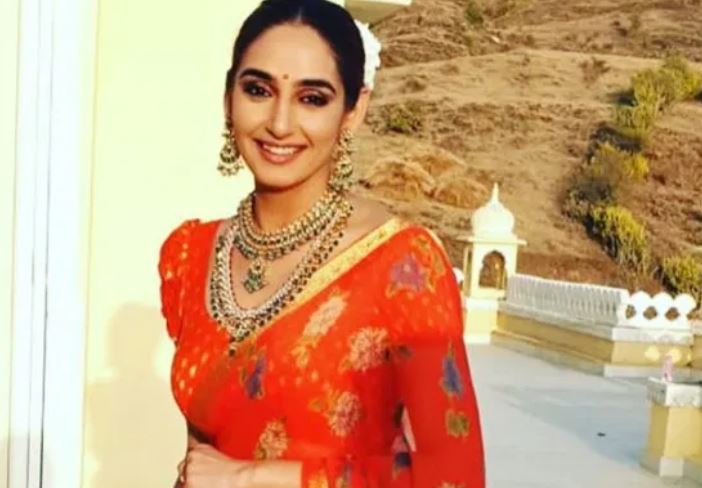 Crime branch detains Kannada actor Ragini Dwivedi in drug abuse case
The Central Crime Branch (CCB) on Friday (September 4) detained Kannada actress Ragini Dwivedi after conducting raids at her house in Bengaluru in a drug peddling case.
This comes a day after Ragini's friend Ravi Shankar, a government employee, was interrogated and arrested by police on charges of drug supply.
The CCB had summoned Dwivedi following revelations of a drug scandal involving at least 15 prominent names in the Kannada film industry, by Kannada filmmaker and late journalist Gauri Lankesh's brother, Indrajit Lankesh.
Dwivedi who summoned for appearance on Thursday (September 3) had failed to turn up.
Explaining her absence on Twitter, she said she was called on short notice and would appear before the concerned authorities on Monday (September 7).
"My advocates have presented themselves before the police, have explained my difficulty in not being able to appear today and have sought time. I am committed to appear on Monday morning before the police," she tweeted.
The actor said that she had nothing to hide and has no connection with any unlawful activity which is being probed by the CCB police.
I consider it my duty as a citizen to humbly participate in any questioning that the police might have I have nothing to hide and have no connection with any unlawful activity which is being probed by the CCB police. Once again I express my gratitude to concern ?
— ? Ragini Dwivedi ? (@raginidwivedi24) September 3, 2020
The investigation team revealed that she was asked to appear before then on Friday.
The allegations of drug abuse in the Kannada film industry comes close on the heels of similar allegations in Bollywood in the wake of the death of actor Sushant Singh Rajput.
Lankesh told media that he too was summoned by the investigation team on Thursday.
"The (the police) are doing their duty. They called me as they sought some clarification on my previous submissions. I am only a messenger. I request the media and the film industry to not kill the messenger. I want the industry to clean up and I have no motives," Lankesh told media persons.
Lankesh's revelations came following the Narcotic Bureau's arrest of three people who were allegedly supplying drugs to film personalities.
In August last week, the central agency seized a huge cache of drugs, including 145 ecstasies or MDMA pills and ₹2.2 lakh in cash from Royal Suites Hotel Apartment in the city's suburb.
Miffed by the whole controversy, The Karnataka Film Chamber of Commerce (KFCC) objected to Lankesh's first going to the media than making a submission before the chamber.
"We have banned artistes who've come drunk to the sets in the past. So we will act even in the present case, if proven guilty," said DR Jayaraj who heads the committee.
Jayaraj, however, clarified that they would act against the actors and musicians consuming or selling drugs if proven guilty. He maintained that it was wrong to blame the entire industry for the drug abuse activities of a few.