Kodagu grapples with rain, landslide and extreme weather
As a whole, Kodagu district received rainfall seven times higher than the average, while Virajpet taluk received nine times the normal rainfall. District officials and disaster management authorities say weather events of such magnitude cannot be predicted.
Life came to a standstill for Prabhukumar Bhat, a shopkeeper in Tora village of Kodagu district's Virajpet taluk, on August 9. A day earlier he had sent his wife and two daughters aged 10 and 15 years to a farmhouse 3 km away from their home in the foothills as the water in a nearby stream was rising steadily.
A week after, Bhat curses himself for sending his family to the ill-fated farmhouse. At 9:30 am on August 9, he had run out of his house after hearing a rumble, which he feared was an earthquake. From a vantage point, he saw that the farmhouse where his wife and kids stayed, was no more there. A 40-foot-high hill had turned into a river of boulders, and uprooted trees, mud and water, taking whatever stood in the way. "I returned to the farmhouse and saw that the house was not there anymore. While I felt a loud thunder, I did not expect a killer landslide," Bhat said.
The killer landslide took eight houses with it. While seven bodies were found, eight others are still missing. Locals have lost hope of finding anyone alive. Kodagu witnessed floods last year. And a severe drought followed that. But the landslide was the worst of them all.
Between August 6 and 12, Virajpet taluk received 917 mm rainfall as against a normal of 109 mm, almost 9 times higher. It was a similar situation across many villages in the district. Kodagu as a whole received rainfall seven times higher than the average.
The delayed southwest monsoon this season resulted in 50% deficit rains until July 15 in Kodagu. While farmers and coffee plantation workers were worried, the rains in the last week of July came as a respite. However, the rains continued in the first week of August and a flood alert was issued in many places.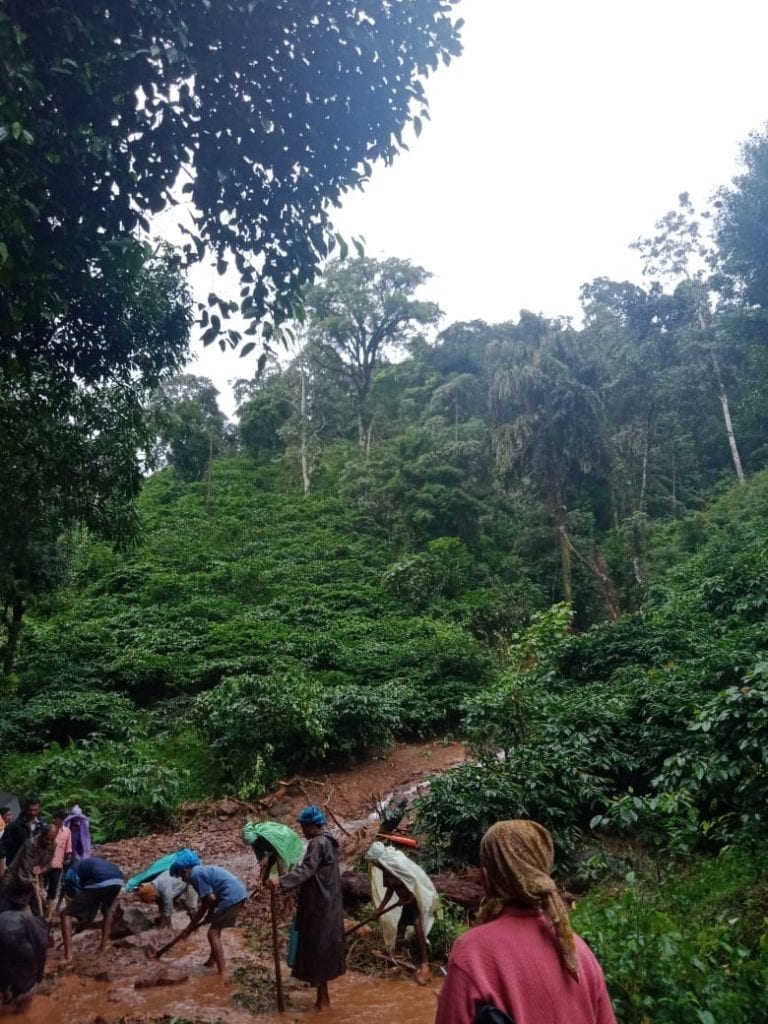 About 5 km away in Bhagamandala near Talakaveri, the birthplace of river Cauvrery, villages were completely submerged in water. Although the water receded and people were trying to rebuild their lives, the fear of more rains remain.
"Who do you blame? Should we blame God for punishing us like this or should we blame the officials for not giving us prior warning, or should we blame the residents who have over-exploited the region?" asks Purushottam KC, a resident of Bhagamandala.
Flooded streams, damaged roads, uprooted trees, landslides and roadblocks are strewn across Kodagu. Many fear that if such a state happens every year, they may have to shift to the mainland and look for alternative jobs.
District officials and disaster management authorities say weather events of such magnitude cannot be predicted. "We will see more extreme events in the days to come. Prolonged dry days and heavy intensity of rains are a likely scenario. People should think of a long-term solution," says GS Srinivasa Reddy, director, Karnataka State Natural Disaster Management Centre.
The rains have led to 10 deaths so far and over 4,600 people have been moved to safer places. As of Thursday, about 8,475 people were lodged in relief camps, according to information shared by the Chief Minister's office. District officials and NDRF teams are still assessing the damages caused by floods. Initial estimates say about one lakh hectares of coffee plantations have been destroyed.