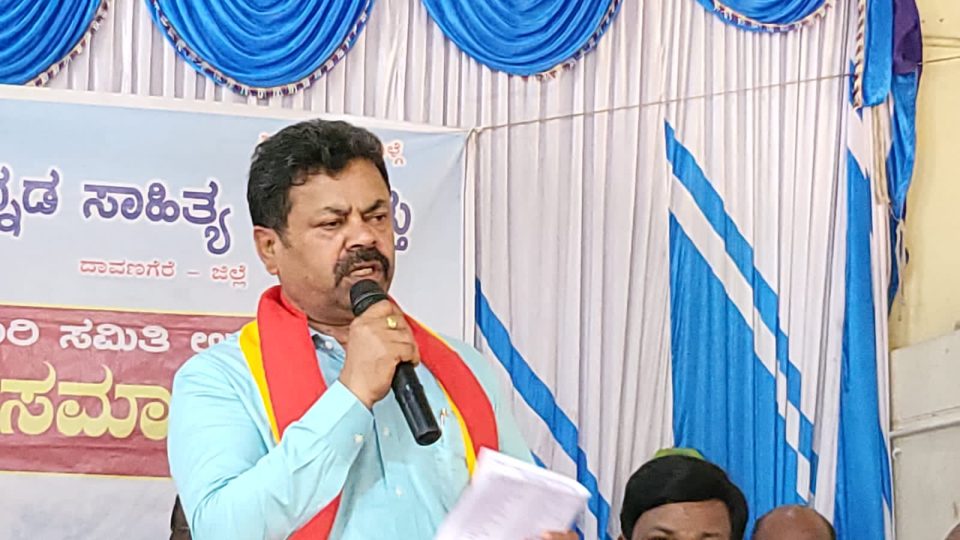 Ban madrasas as they teach 'anti-national' lessons: Karnataka BJP MLA
A Karnataka BJP MLA courted controversy as he said he would urge the state chief minister and education minister to ban madrasas, which, according to him, are teaching "anti-national" lessons.
Honnalli MLA MP Renukacharya, who is also the political secretary of Karnataka chief minister Basavaraj Bommai, said, "I request the CM and education minister to ban madrasas. Don't we have other schools where Hindu and Christian students study? They teach anti-national lessons there. They should be banned or made to teach the syllabus taught in other schools."
Also read: Muslim girls in Shivamogga, Udupi skip classes after hijab verdict
"We don't need such institutions. Let Muslim students study in regular schools… Besides, non-Muslims are not permitted to enter mosques or madrasas. But people of all communities are permitted to study in schools run by various religious mutts," he added.
Renukacharya's remarks come amid the hijab controversy in the state and the banning of Muslim traders near temples during religious fairs.
Also read: Non-Hindus cannot do business in and around temples: Karnataka govt
This is not the first time that Renukacharya has made controversial statements.
In January 2020, he had accused Muslims of "storing weapons" in mosques. "Are you traitors issuing fatwas in mosques? What is inside your mosques? Do you pray? Rather than praying, you are storing weapons. Do you need mosques for such activities?" he had said at a rally in support of Citizenship (Amendment) Act in Honnalli.
Also, on a different occasion in Bengaluru, he had accused madrasas of "encouraging" terrorism. "Madrasas are manipulating the minds of youth. They are encouraging terrorism. Do we need these schools? Today, a majority of those who are caught in terrorism cases are all Muslims," he said.