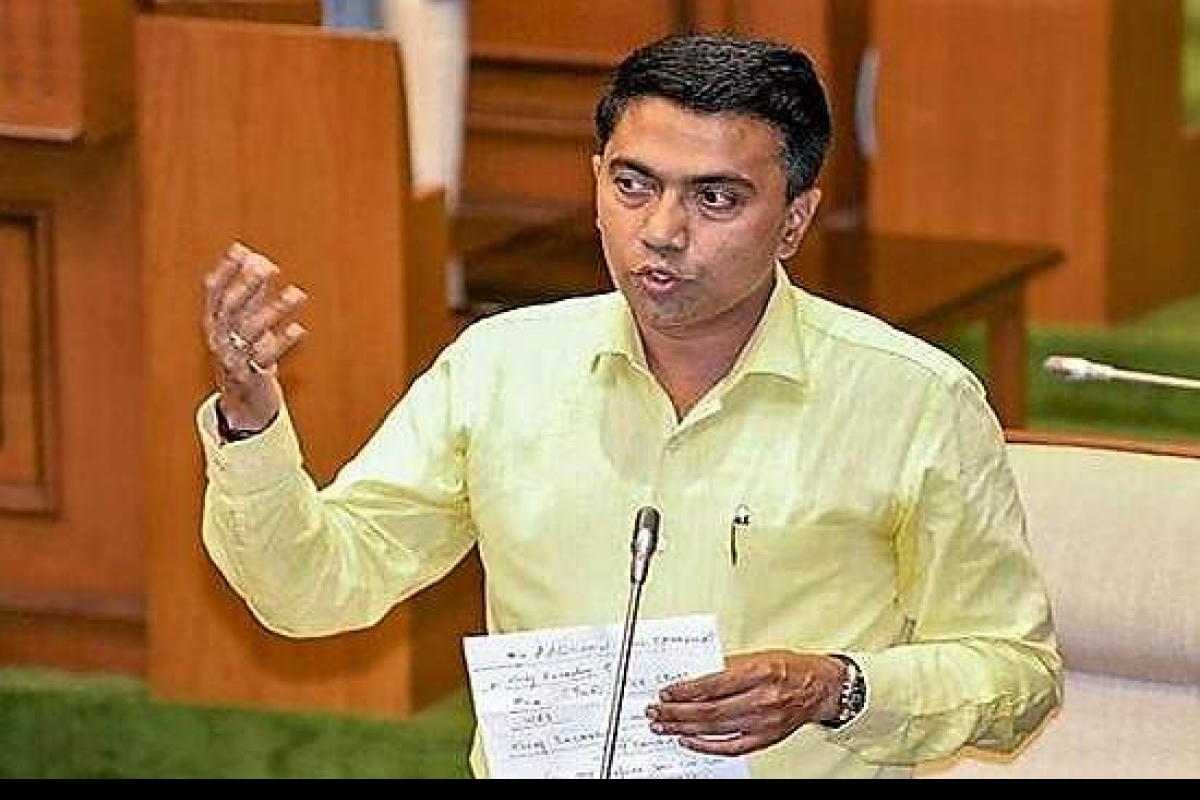 Let's wipe away signs of excesses of Portuguese rule: Goa CM
Harking back again to his pet theme, Goa Chief Minister Pramod Sawant wants to erase traces of Portugese rule in the state. The Portuguese rulers of Goa had destroyed hundreds of temples, he said, adding it was time such past wrongs were corrected.
Sawant was speaking earlier this week at a function held to commemorate the construction of Betul Fort, which was built in the 17th century on the orders of Maratha King Chhatrpati Shivaji Maharaj.
Also Read: G20 tourism meetings in Goa: Delegates, ministers to take part in Yoga sessions at beach, stadium in June
Extolling the Marathas for their role in saving Hindu culture, Sawant said that the Portuguese stopped destroying after Shivaji intervened. "At least after 60 years, we should wipe away the signs of the Portuguese. [We] need to begin a new manner of going forward."
Referring to the celebrations of the 75th year of Independence, he further said. "What is Goa going to be when India is celebrating 100 years? We are thinking of that now."
It was Shivaji who first conceptualised "swaraj", the idea of self-rule, Sawant claimed. He also claimed that the Portuguese colonial rulers, after setting their feet on the Goan soil, began destroying temples and they stopped it only after they signed a peace treaty with the Marathas.
Also Read: Pramod Sawant: The Ayurveda doctor and quintessential RSS man
The chief minister said that Shivaji came to Goa and rebuilt the Saptakoteshwar Temple, while warning the Portuguese against destroying temples. The temple destruction stopped after that. The Portuguese colonialists conquered Goa in 1510 and ruled the Portuguese State of India until 1961.
He further said that this was the reason the BJP gave Shivaji and his son Sambhaji credit for saving the Hindu culture.
Sawant had last year made the same claim on the occasion of 60th anniversary of Goa's Liberation of Portuguese rule and had said that he wanted to rebuild all the temples. However, when he was asked if the government had notified the list of temples destroyed by the Portuguese rulers, he denied any such exercise by the Goa government. Nobody can erase or forget the history of Goa, he was quoted as saying in media reports.
(With inputs from agencies)